Warning
: count(): Parameter must be an array or an object that implements Countable in
/home/ccn/public_html/wp-content/themes/Newspaper/includes/wp_booster/td_log.php
on line
28
With more than 11 percent of the world's population going hungry on a daily basis, it's more important than ever to do...
Culver City Mayor Dr. Daniel Lee commended 12 newly certified sustainable businesses on June 1 as part of the City's Sustainable Business...
The Action Items at Monday evenings City Council meeting saw the Council vote 3-2 in favor of abolishing parking minimums, while also...
After losing five of their first six games of the season the Culver City girls softball team turned their season around during...

Loading ...
Jul
8
Fri
Culver City's Village Well Books to host Local LA authors Rodrigo Ribera d'Ebre (The Displaced) and Obed Silva (The Death of My Father the Pope)

@ Village Well Bookstore
Jul 8 @ 7:00 PM
Angeleno
 Rodrigo Ribera d'Ebre
 is the author of the novel  
"The Displaced" 
 (Arte Publico Press, June 30) which is set on LA's Westside in the 1990's and is a dystopian coming-of-age novel loosely modeled after 
The Plague 
by Albert Camus that explores how gentrification affects the primarily working class Latino neighborhood where the novel is set and that is modeled roughly after the neighborhood where the author grew up at the same time. Junot Diaz has already given the book a great blurb: "What an extraordinary voice … in this utterly thrilling and utterly necessary novel, three battered friends attempt to save their community from a hideous tide of gentrification, but the question that towers over their schemes and furies is: can they save themselves? Ribera d'Ebre has written a scorcher of a debut." Obed Silva is the author of 
"The Death of My Father the Pope,"
 the critically acclaimed memoir about growing up on both sides of the Mexican border the havoc his father's battle with alcohol wreaked on his family and affected the author's own life and experience with addiction and sobriety. The book has received many stellar reviews with David Ulin praising it in the 
LA Times 
as "an indelible look at the complicated ways grief, family and addiction can intertwine" and Rigoberto González describing it as "compelling" in 
The San Francisco Chronicle. 
Together the authors will have a conversation about the themes of race, immigration, family, incarceration, and more that intertwine and overlap in their books.
Jul
16
Sat
Fiesta of Gems Show

@ Veterans Memorial Auditorium
Jul 16 @ 10:00 AM – Jul 17 @ 6:00 PM
The two-day show features 40 vendors and demonstrators with earth science displays, children's games, and activities for the entire family. FREE ADMISSION & FREE PARKING The theme this year is Amazonite Show Hours are from 10-6 on Saturday and 10-5 on Sunday VETERANS  MEMORIAL  AUDITORIUM 4117 Overland Ave, Culver City, CA 90230
Jul
21
Thu
Become a foster parent – Children's Bureau Offering Virtual Orientations to Learn About Foster Parenting
Jul 21 @ 4:00 PM – 5:00 PM
(Los Angeles, CA)
Foster parenting is a meaningful way to provide children at-risk with safe, nurturing support and resources to thrive.  These children and youth have been particularly impacted by the pandemic, accelerating the need for foster and/or foster-adoptive families.  To learn about foster care and how to help, Children's Bureau, a nonprofit leader in protecting vulnerable children, is hosting a live
Zoom Orientation on July 21st from 4:00 PM to 5:00 PM
featuring a Children's Bureau team member and foster parent.  For those who want to learn at their own pace about becoming a foster and/or fost-adopt parent, a PowerPoint Orientation is available.  To R.S.V.P. for the live orientation or to request the PowerPoint orientation, please email
rfrecruitment@all4kids.org
or call 800-730-3933.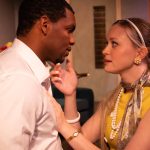 Interracial marriage was illegal in 17 Southern states until June 12, 1967, just six months before the opening of 'Guess Who's Coming...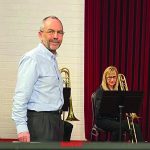 On June 25 at 7.30pm, the Culver City Symphony returns to the Robert Frost Auditorium to close the 2021/22 season. The company...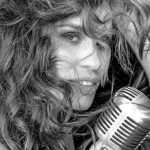 Lua de Morais is a true renaissance woman. The Brazilian-born, L.A.-based entertainer is a singer, songwriter, actress and producer, and she's performing...