By Christian May-Suzuki While some restaurants with a foreign theme seemingly transport you to another world, Tokyo Guild tries to keep you a bit more...
By Olivia Gay "Randy Shaw on Housing Affordability," the third in the city's speaker series, is planned for 6:30 to 8 p.m., Wednesday, June 19,...
By Gary Luster Summertime in Culver City will get a little more bearable with the annual return of three local crowd-pleasing Third Wednesday Taste of...
Despite missing serval students for various reasons, the Culver City High football defeated Western High 31-21 in the June 8, Western High School 7-on-7...
Do you believe that drones will be an effective tool for the CCPD?
Yes (50%)
No (25%)
Not Sure (25%)

Loading ...
There are no upcoming events to display at this time.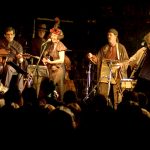 Janet Klein with her band the Parlor Boys (John Reynolds on guitar, banjo, whistling and vocals; Corey Gemme on cornet, clarinet, trombone and melody...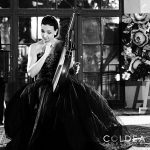 Gifted mezzo-soprano Siuzanna Iglidan to share Ukrainian-Russsian music   As we stroll toward the summer of 2019, there is a bitter-sweetness in the air. Today at 12:05...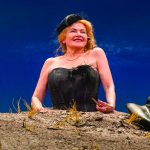 With her husband Willie (played by Michael Rudko) increasingly out of reach and always taciturn, and the earth itself threatening to swallow her whole,...