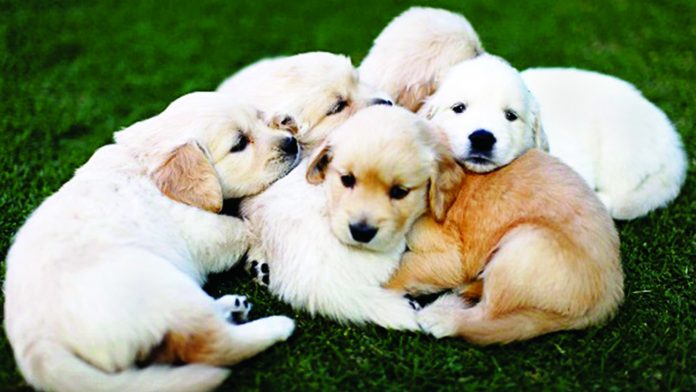 By Brieanne Charp
In March, CycleBar of Culver City, the world's first and largest indoor cycling franchise, will celebrate its two-year anniversary with a weeklong celebration featuring a multitude of charity rides to fundraise for local organizations at 4130 Sepulveda Blvd, Studio C.
Included is a weekend of charity rides, company organizers said.
The first charity rides will be Saturday March 9 at 1:30 p.m. and 3 p.m., and all proceeds, will be donated to the AIDS/Lifecycle Ride and The Burrito Project LA, respectively.
The main event, a charity ride for Michelson Found Animals Adopt and Shop, is noon Sunday, March 10. Adopt and Shop will bring puppies to the studio, all available for adoption, from 8:30 a.m. to 1:30 p.m., as part of the "Pedaling with Puppies" event.
The last charity ride is on March 10 at 2 p.m. for Love Liv, which funds research to treat Nermaline Myopathy, a devastating muscle disease. The studio suggests a $25 donation to reserve a bike in a charity ride.
CycleBar Culver City will host an in-studio party with bike raffles, giveaways, refreshments and more, on Wednesday, March 13.
The boutique fitness studio offers fun and inspiring low-impact/high-intensity cycling classes for all ages and fitness levels in a state-of-the-art CycleTheatre.
The Culver City studio, at 4130 Sepulveda Blvd, Studio C, will celebrate its birthday with a multitude of charity rides to fundraise for local organizations.
CycleBar Culver City is owned by Steph Sklar-Mulcahy, who graduated from Boston University's College of Communication. After twenty years in film and television, supervising production teams and overseeing projects and budgets, she decided to take a leap of faith and follow her passion for fitness by opening CycleBar of Culver City in 2017.
After two years in business, Sklar-Mulcahy couldn't be happier with how the brand has been received by the community, including accolades from Culver City News for Best Fitness Studio and Best Fitness Instructor as part of the "Best of Culver" awards.
"I am thrilled by the success of CycleBar in Culver City, and extremely thankful for the community of riders we have built over the last couple years," said Sklar-Mulcahy. "I couldn't think of a better way to celebrate our anniversary than giving back with the help of some of my favorite charities. There is nothing more rewarding than sweating for a good cause."
With concierge-level services and premium amenities, CycleBar promises a completely immersive indoor cycling experience. Riders have the option to take one of three class formats – Classic, Connect, and Performance – which are designed to give riders of all fitness levels a unique and exhilarating workout.
The classes are led by world-class instructors, or CycleStars™, set to a heart-pumping playlist, and held in a state-of-the-art CycleTheater™ with high-tech mood lighting and performance tracking data, CycleStats™. The studio offers pay-per-class, class packs, and auto-renewable memberships. Riders enjoy complimentary shoe rental, filtered water, towels, showers and lockers, amongst other free perks.
For more information about CycleBar Culver City and to sign up for charity rides and other classes, visit https://culvercity.cyclebar.com/, emailcontact@cyclebarculvercity.com or call 323-325-5759. To make donations to the abovementioned charities, visit: http://www.tofighthiv.org/goto/gostephgo (AIDS/Lifecycle Ride), http://theburritoproject.org/donate/ (The Burrito Project),https://www.foundanimals.org/donate/ (Michelson Found Animals Adopt & Shop) and https://www.loveliv.org/donate/ (Love Liv).
CycleBar® is the first indoor cycling franchise with over 185 locations currently open and 100 studios slated to open by the end of 2019. Founded in 2004, the Irvine-based fitness franchise offers a multisensory experience, including certified CycleStar® instructors, energy-enhancing CycleBeats® music playlists, professionally engineered lighting and rider-specific performance CycleStats® data in a state-of-the-art CycleTheatre®. Visit www.cyclebar.com