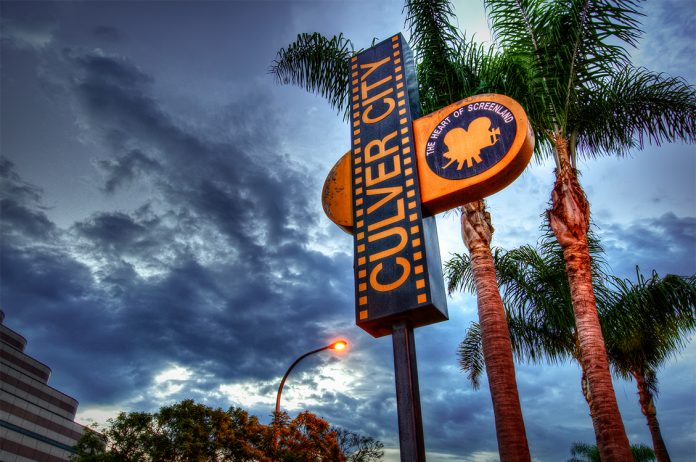 Anyone looking for a nice place to gather and meet new people with like interests are welcome to check out the knitting club at the Julian Dixon Library.
Every Monday from 2:30 p.m. to 4 p.m., a small group of novice and experienced knitters gather at the Culver City-based Julian Dixon Library to knit and catch up with each other.
"When people show up on Mondays to knit, there are various containers with different yarns and needles," said Michael Laase, president of the Culver City Friends of the Library. "People come in and know where to pick up their work from the previous week and they all just sit down and knit together and chit-chat."
The knitting group began in 2005 as the brainchild of Nancy Kuechle, a past president of the Culver City Friends of the Library. Kuechle was approached by one of the center's teen librarians with an idea about hosting an after-school event for the middle and high schools who hung out at the library every day after school.
"It started out with some of the teens coming in and teaching knitting and some would come with their mothers or parent," Laase said. "It just evolved from there.  We still have some kids involved but it's grown into a real community where people have found out that it's a nice place to go and hang out with other people."
About 25 to 30 people come in every week to donate their time to the process of knitting. Since its creation 14 years ago, the Friends of the Library knitting group has used its talents to knit hats and pillowcases for cancer victims. They are currently working with Blankets of Love South Bay to knit blankets for newborn babies in need.
Most of the materials used by the group such as yarn, needles, and looms comes from donations. Money also comes from the proceeds of used book sales held regularly throughout the year. The next used book sale at the Julian Dixon Library will be Saturday, April 27.
Anyone interested in joining the Culver City Friends of the Library knitting group on Mondays are more than welcome. There is no charge to join and no experience required. In fact, novice knitters will be surrounded by those with more experience who would be thrilled to share their knowledge on the entire knitting process.
"You can come and learn something new or you can come and sit and do something that you already know how to do," Laase said.
For more information on the Culver City Friends of the Library knitting group, please call the Julian Dixon Library at 310-559-1676.