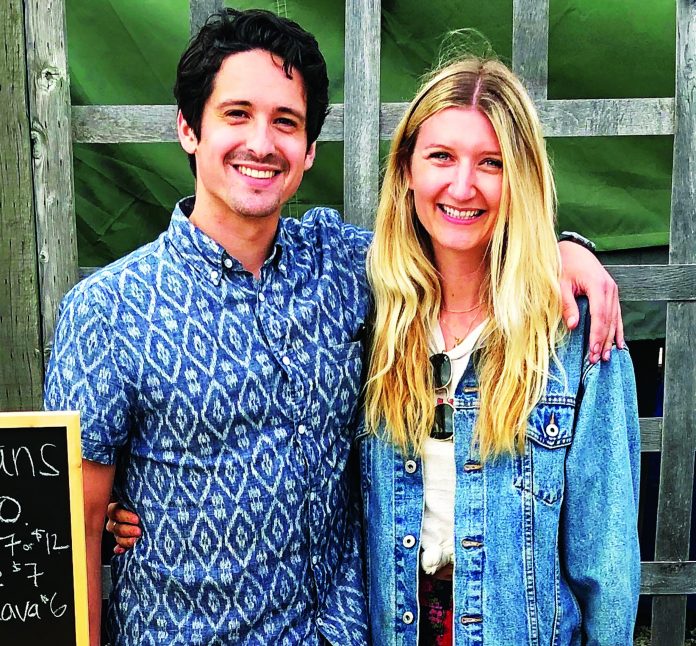 Gary Kohatsu
During a trip to Portland, Ore. in 2017, a friend taught Marc Narrie and Lucy Hodges of Culver City how to roast coffee out of a hot-air popcorn maker. Soon after, Narrie had a vision of starting his own coffee company. His father told the couple that the coffee industry is saturated and asked how their business (eventually called Buddha Beans Coffee Co®) was going to be "different"
These words resonated with them, getting their creative wheels spinning.
Once they upgraded to a conventional roaster, Narrie and Hodges began experimenting with different infusion methods. They discovered that the combination of CBD and coffee to be a winner.
While sampling their proprietary blend, they "realized the potential of Infusing their coffee beans" with a non-psychoactive cannabinoid (CBD) derived from hemp.
Fast forward to 2019.
Buddha Beans Coffee offers a variety of seasonal whole bean coffee which currently includes Organic Mexican, Ethiopian and an exclusive coffee bean they directly source from a farm in Colombia. They work closely with a certified organic hemp farm in Southern Oregon to source their CBD, which ensures the highest quality ingredients, Hodges said.
"You can visit our website for testimonials from customers experiences drinking the coffee," Narrie said. "We are at the forefront of the CBD-infused coffee industry by providing an enhanced product without affecting its rich and flavorful coffee profiles," said Narrie.
Their coffee is currently being sold online and in more than 50 stores across the U.S, including CBD stores, coffee shops, dispensaries, and gift shops.
One of their most recent collaborations is with Lundeen's Gifts in the heart of Downtown Culver City.
"I was super excited when we got into their store since we are born and raised in Culver City," said Hodges, whose family used to own Tub's Chili in Culver City. "I know both our Dad's are watching over us and proud to see the entrepreneurial spirit being kept alive."
With their sales increasing by the week, Narrie said they recently upgraded facilities and machinery to meet demand. This year Narrie and Hodges have plans to participate in a number of trade shows, expand their product offering and to sponsor events.
Those interested in learning more about Buddha Bean Coffee can log on at
www.BuddhaBeansCoffee.com; info@buddhabeanscoffee.com, and "follow us @buddhabeanscoffee."