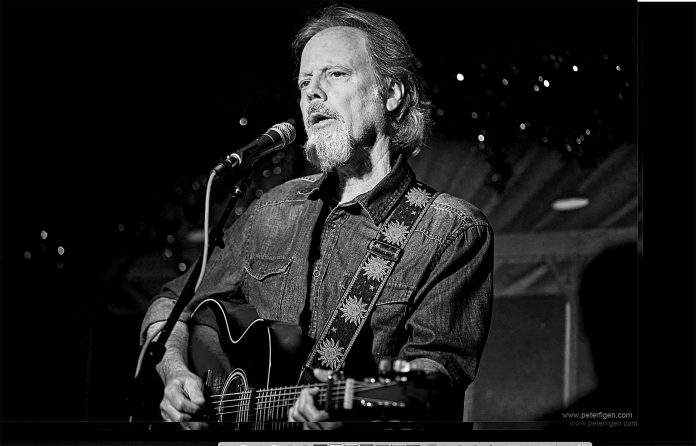 Rick Shea started his musical journey in the bars and honky-tonks of San Bernardino, where he grew up. Since then, he has built a solid career as a solo artist, singer, guitarist, and songwriter. Shea is equally at home with an acoustic guitar and a set of ballads and stories, or with his worn old Telecaster burning through a set of his own songs and a few honky-tonk standards. With nine critically acclaimed albums, he's performed all over Southern California, the West Coast and across the country.
His songs reflect the folk, country, rock and Mexican influences he grew up with. As a songwriter Shea lets the songs find their own settings. "Starting out you might be hearing a song one way and then when it is done realize it's about something else altogether."
Gary Mandell, Boulevard Music
Rick Shea will perform from 8 to 10 p.m., Saturday, April 13 at Boulevard Music, 4316 Sepulveda Blvd., Culver City. Tickets are $20. Go to https://www.boulevardmusic.com/ or call 310-398-2583. Online tickets sales close at 6 p.m. the night of the show.
The News spent a little time with Rick Shea. Here is what he had to say.
1) I started playing guitar when I was 12 or 13 and I knew I wanted to play music from the start. I started playing in bands with friends in High School and started playing in Coffeehouse's solo a little after that, in my 20s I was making my living playing music.
2) I listen to a lot of different music, my Ipod is a mix of everything from old jug band, folk, and blues to Weezer, Beck, and Radiohead. As far as songwriting goes Bob Dylan made a big impression on me when I was young, that's when I understood the sound of the word can be as important as the word itself. Later Merle Haggard's songs helped me understand that country music could be as serious a form of self-expression as any other type of music. After that certainly Townes Van Zandt, Hank Williams, Lieber and Stoller, Chuck Berry and on…
3) I'll be playing solo acoustic at Boulevard Music, which is how I play on tour. It allows me to tell a few more stories about the songs and my travels. Here at home, I play pretty often with my band which is electric guitars, bass, and drums and that can be a little louder and a little rowdier. As far as a particular style that's always kind of tough but country/folk covers it when I play solo and country/rock when I'm with my band.
4) I live in Covina, in the eastern end of the San Gabriel Valley, in the shadows of the Glendora foothills. I've played music in southern California for a lot of years and I think the scene is as good now as ever. It's different of course, things always change, but I see more and more
younger musicians and artists playing in traditional and older styles which makes me happy.
5) Best gig personally would be my last tour of Europe, I played the Czech Republic which was amazing and cool, and Norway, I spent a month in Europe and the UK. Best gig playing as a sideman would be with Dave Alvin opening for Bob Dylan and Joni Mitchell at Madison Square Garden, that was cool. Worst gig is tough, I feel very fortunate to be able to do what I do, every gig is a chance to play my guitar and maybe learn something. That said I've played truck stop bars, dive bars and theme parks and those are a little less fun than some of the others.
6) I've released 10 albums, most of which are available on my website or online at Amazon and other outlets. My songs are also available as singles online at ITunes and other places.
7) I've known Gary Mandel, the owner of Boulevard Music, for a long time, since before he opened. I think I played the very first concert that he presented at Boulevard, and Gary produced one of my early albums. I've played there many times over the years and it has always been warm and welcoming, like coming home to old friends.
8) I wanted to play a solo show before I head to Ireland and the UK next month, get warmed up a little, and I have a couple of new songs I'm excited about.I haven't had a chance to play them out much. I try to keep my shows pretty lively, stories and songs, try and show off on the guitar a little, I want people to feel like their money is well spent.
9) As I said, I'll be in Ireland and the UK for about a month in May and June. It will be good to play some shows and see some friends there. I'll be in Texas in November and before that in September, I'll be in Alaska with a Roots on the Rails trip. In between I play pretty often locally, you can check out my shows on my website, rickshea.com