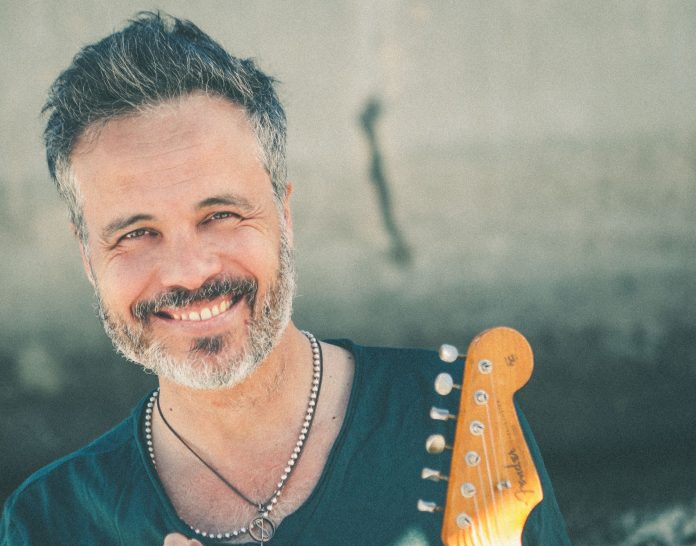 The man dubbed a "fire breathing guitar hero," Diego "Twanguero" Garcia, performs at Boulevard Music this weekend for the first time since pre-pandemic. He ha a new album out this year, "Back Roads Vol.2," and he chatted with the CCN about all of that and more…
When did you start playing and performing?
I started playing at the age of 8. There was a guitar at home and my father took me to guitar classes at the Valencia Conservatory. My first concert was at the age of 13.
Describe your sound…
My sound is a blend of different sounds: Spanish guitar, a little bit of Chet Atkins and the electric California sound. As a kid I listened a lot to British rock (Eric Clapton, Jeff Beck, Keith Richards) and American roots guitar like the Ventures, Merle Travis and Ry Cooder. My approach to the Latin American guitar came after 20 years touring South America. Names like Baden Powell, Atahualpa Yupanki and Compay Segundo were important to developing my songwriting style.
What are your career highlights so far?
Latin Grammy 2013 with flamenco singer Diego El Cigala. We couldn't attend the ceremony because we were playing in Mexico for Gabriel Garcia Marquez (the Nobel prize Colombian writer). This actually was the biggest highlight in my musical career.
What recorded music is available?
My last album "BackRoads Vol2" (Carreteras Secundarias in Spanish) was released this year and it's an experience in the jungle of Costa Rica. I wrote and recorded the entire album there during the pandemic and it's a tribute to the trees. I tried to use the guitar as a little orchestra listening to the sounds of the birds, the cicades and the howler monkeys. It's available on my website, Twanguero.com and wherever you buy your music. My previous albums, including "Electric Sunset" and "Pachuco" are also available as well.
Have you performed at Boulevard before?
Yes. Right before the pandemic I closed a long tour that took me through Europe, USA and India. It was very special to finish that tour in my neighborhood, since I was living there at that time. The audience is very knowledgeable since they are used to seeing good shows there.
What can we expect from the set this time?
It's a musical journey from Chicago to Patagonia and a trip through the Americas on guitar. Blues, country, bolero and tango music in one show.
What else do you have coming up?
I have a show next day in Santa Barbara and then will travel to Europe for a Christmas tour.
Twanguero performs at 8 p.m. on Saturday, Dec. 3 at Boulevard Music. Go to boulevardmusic.com for more information about the venue, and twanguero.com for more from the artist.
Elsewhere this week4
Culver City's music venues have a full calendar of entertainment over the next four weeks. For the Cinema Bar, that includes the Hot Club of Los Angeles (every Monday), Open Mic Night every Wednesday, Bruce Ray White, the Clams, Bad News, Potential Suitors, Ginger Merkin, and more. For more information, go to thecinemabar.com.
The Culver Hotel will be hosting the likes of Sylvia & the Rhythm Boys and and Scotty Bramer. Go to culverhotel.com for more info.