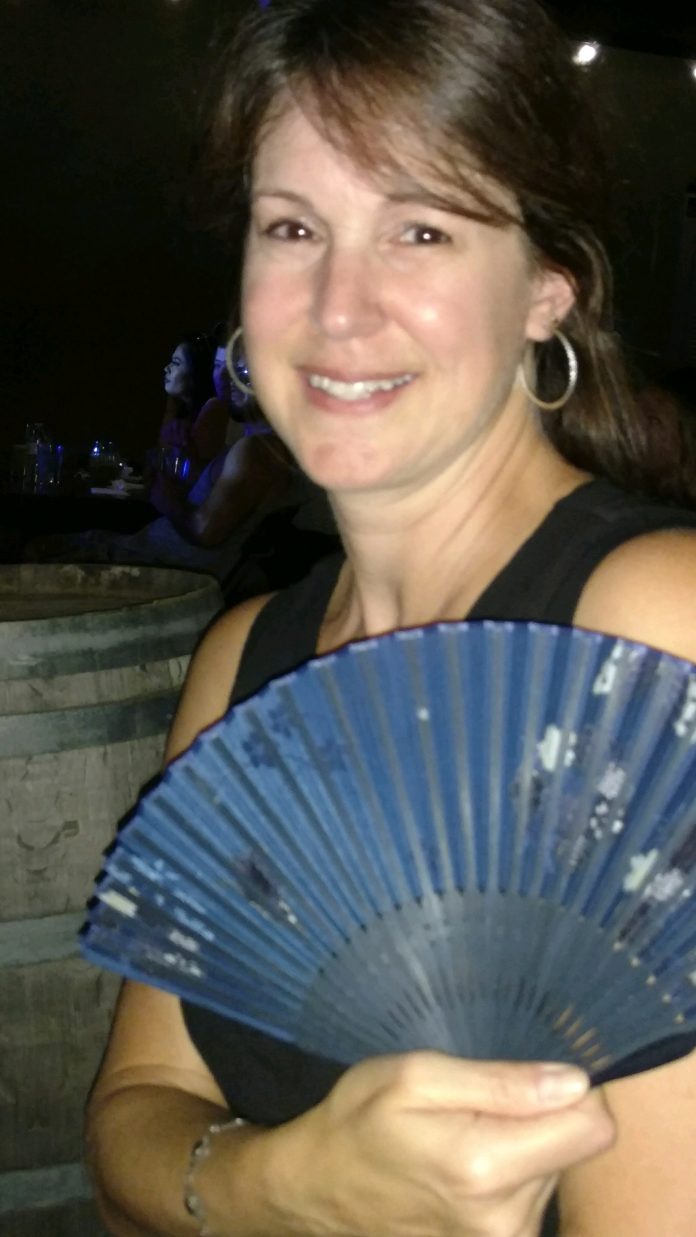 Local wellness instructor advocates a healthy lifestyle that is above all else — 'enjoyable'
By Gary Luster
The dawn of a new year means that we have the next 12 months to set goals, create action plans, and follow resolutions — many of which involve something to do with fitness, diet, or exercise.
As a result, many will find their local gyms and fitness centers jam-packed with people hoping that this is the year the excess weight finally comes off, or that the diet finally kicks in.
Unfortunately, many of those who are so gung ho about getting in shape in January will see their enthusiasm fizzle by March, if not sooner.
But it doesn't have to be that way.
Michele Bond, a locally-based exercise physiologist, fitness instructor, personal trainer, and wellness/lifestyle coach said getting in shape involves simplicity and dedication. In fact, one of her biggest tips for getting fit involves the easiest exercise of all.
"What I always tell people, especially when they point at their belly and say, 'How do I get rid of this?' I say 'walk,'" Bond said. "You don't need to do crunches, you need to move. Walking is underrated. First of all, you've been doing it your whole life. There's nowhere in the fitness bible that says you must run to get in shape."
Although Bond says that walking is the best exercise, there is a catch.
She says that in order for walking or any other exercise to be successful and effective, it must be done consistently. This involves what she calls, "making an appointment with yourself."
"Basically making an appointment with yourself is just like you would do to go to lunch, to go to the movies, to go to the doctor, to do your hair," Bond said. "It has to be an appointment and it has to be something that you like. If people find walking boring then they absolutely must find a physical activity that they look forward to, whether it's dancing or weight lifting. It doesn't have to be strenuous, it just has to be something you look forward to doing."
Another of Bond's tips for the new year has to do with dieting.
Her advice is to never make any drastic changes when attempting to lose weight. Bond said to always monitor what goes into your body by reading food labels.
Bond also believes that people should be careful not to cut out any macronutrients such as carbs, fats, and proteins.
Water is another big element of a healthy diet. Bond said that most people are dehydrated and drinking more water is key to hydration, which is important to good health. And when Bond says "hydration," she means water — not juice, tea, coffee or soda.
According to Bond, heart disease is one of the biggest health risks that most people should take seriously. The Centers for Disease Control estimate that one in every four deaths in the United States is due to heart disease, making it the leading cause of death in both men and women.
Bond said lifestyle factors such as poor nutrition and lack of exercise are what is causing heart disease among so many people.
"Our blood vessels take a beating because we don't move enough and we eat poorly," Bond said.
Regular movement and eating healthy foods is the answer that Bond always gives to the fitness question, however, Bond is not unaware of how life and excuses can interfere with a person's desire to become healthier, which is why she employs a mental trick that helps her stay on track.
"Truthfully, any change is a psychological process," Bond said. "I use a mental dress rehearsal technique. The night before a workout, I'm already there mentally. I've got my clothes ready and I visualize myself finishing my workout. Visualization is one of the most powerful things you can do."
Michele Bond holds a Master's Degree in Kinesiology from the University of Texas and is a Fascia (specialized connective tissue) researcher and exercise developer with an international research team. She has been a personal trainer in the Los Angeles area since 1999 and helps her clients, many of whom suffer from joint replacements, cardiovascular and pulmonary conditions. She also helps clients with weight loss, strength training, as well as those suffering from a high-risk pregnancy, polio, Parkinson's, dementia, and cancer.
Bond uses a holistic approach to fitness, helping her clients understand key foundation principles of health and how to integrate them into their behavior patterns and exercise programming. She gives her clients the necessary tools to help them reach their goals.
In addition to personal training, Bond also does public speaking engagements, trainer mentoring, and fitness training for families.
Bond offers a free 15-minute consultation at 310-720-7257, or you can visit her website at www.michelebond.com.