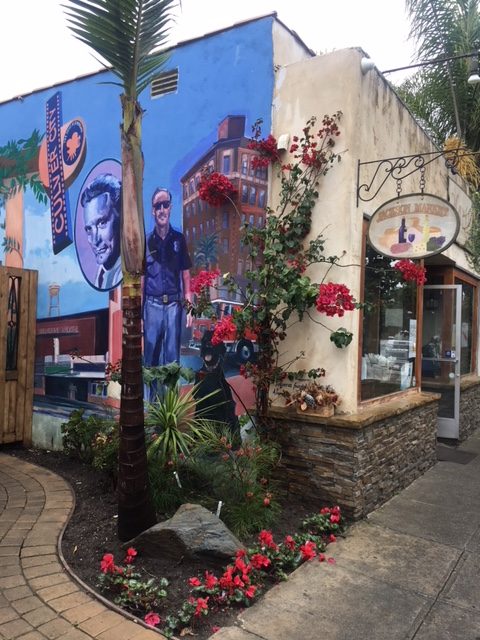 There are a few things you can count on in Culver City. Among them are the climbing real estate prices, pet lovers walking their dogs, and people willing to line up during the week at lunchtime for a freshly made sandwich or wrap at Jackson Market.
As the city experiences an increase in expanding businesses and the need to hire more workers rises, local lunch spots will undoubtedly become more in demand.
For example, the number of employees in Culver City's Apple location is expected to climb to more than 1,000 people over the next three years, according to a Dec. 13 L.A. Times article.
While the city continues to grow it is reassuring to find that some things remain the same.
Back in 1925, which was only eight short years after Culver City became incorporated, Jackson Market was founded.
The neighborhood store has much of the necessities that a larger grocery store has to offer and many gourmet and specialty items as well. Another enticing virtue is that the store is nicely tucked within a charming neighborhood.
The appeal of the market is made complete with an artful mural and front and back patio seating amongst lush greenery.
Hearty breakfast offerings include Denver omelets, blueberry pancakes, and breakfast burritos. Sweet Nutella crepes and savory ones such as spinach, mushroom, and mozzarella are included in the breakfast choices.
Lunchtime foods include typical deli items like Boars Head meats and cheeses, tuna and pasta salads. Sandwiches, wraps, and salads are what cause many to flock here for.
Fresh squeezed orange juice, locally sourced ice cream, wines, gourmet chocolates, and gluten-free desserts are available daily said the staff.
You'll be wowed by the diversity of grocery items, with both local and imported goods and hard to find snack foods.
There is a wide range of specialty items and hard to find bottled sodas. Other favorites include fresh sushi.
All of the above can make stopping by Jackson Market a test of wills.
The owner, who wanted to be called 'Tony Jackson,' explained cheerfully that pizza was available from their wood-burning oven.
He also made a point to share the popularity of the carrot cake from a local bakery.
The most challenging part about stopping by Jackson Market is the self-control needed to not leave there with more than you intended on buying.