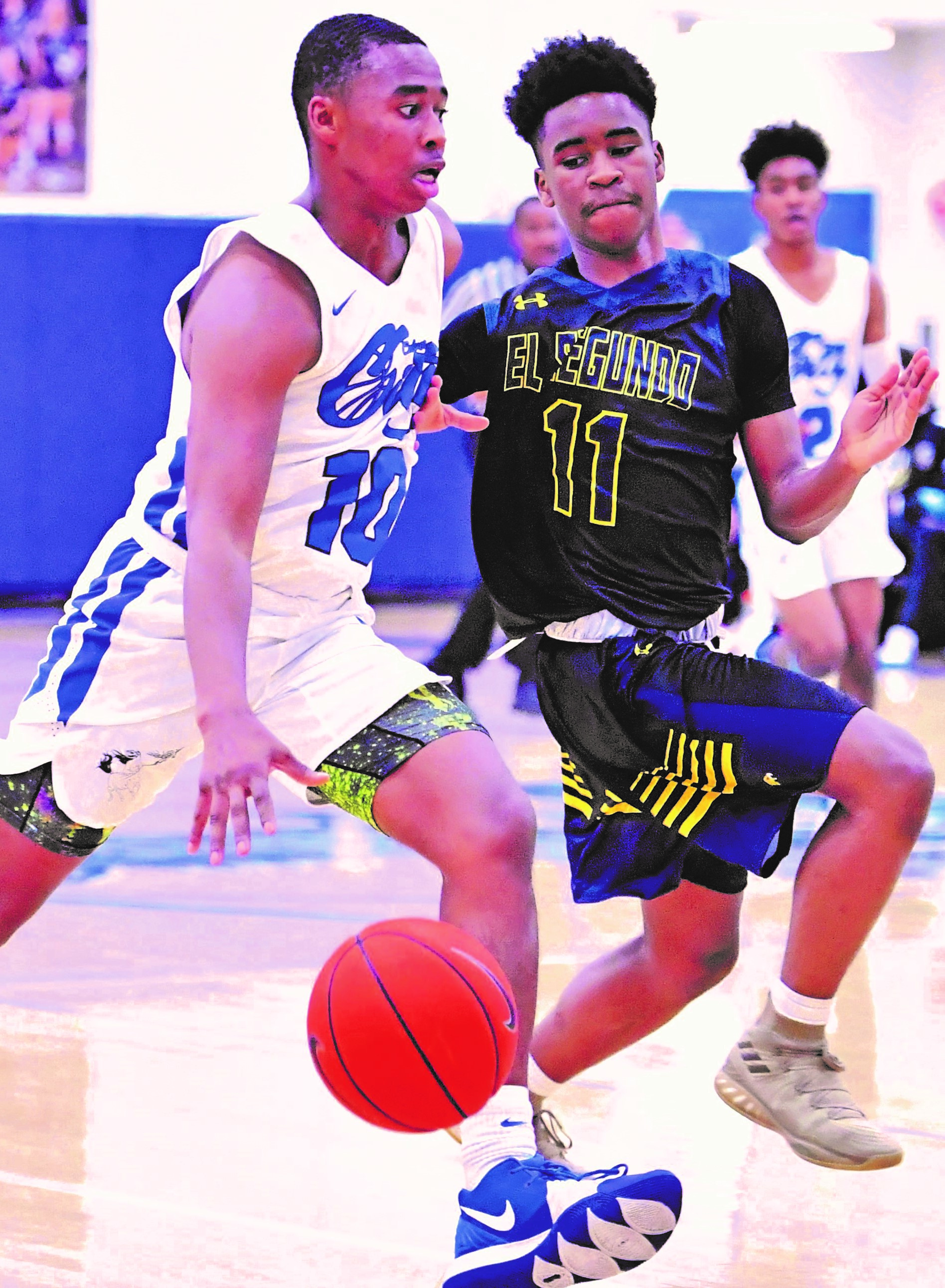 By Tiffany Mankarios
As the 2019-2020 Men's Basketball season came to a close with a 14-14 record, Senior and Captain Tyler Wiley speaks about the team's success and his own experience as a Culver City High School Centaur.
Although the Boy's Varsity Basketball team didn't succeed in the way they had hope for this season, they competed against higher-ranked schools and according to Wiley, put out a performance that was unmatched.
"This year wasn't as good as last season, If we're talking about wins and losses," he said, "but we gave it our all and I think we played well."
With all of the team captains graduating this upcoming spring the Centaurs according to Wiley will need younger players to take the leadership position for the upcoming season.
Wiley said, "The program just needs a strong leader, someone to step up and they will be good."
The Senior also said that Head Coach Roy Walker regularly keeps the team accountable for their academics and behavior outside of basketball.
"Coach focuses a lot on academics. We have a study hall 3 times a week during the season. We also have to turn in grade reports and stay on top of those things. He just always makes sure we're doing what we have to do," said Wiley.
Wiley, transferred in as a sophomore and was selected as a captain for the 2019-2020 season. He spoke about "Pursuing Victory with honor"  and how it has allowed him to contribute leadership qualities such as academic and athletic excellence.
"It means a lot to play for Culver. Ther's just a different culture here. They've accepted the way I play and what I bring to the table. Other teams previously haven't respected the way I play but that all changed when I enrolled," said Wiley.
Even though Wiley wasn't apart of the program for all 4 years of high school, he believes he made the right decision playing for the Centaurs. Pursuing Victory with honor is something Wiley keeps in mind on a day to day basis and will continue to refer back to in his future endeavors.