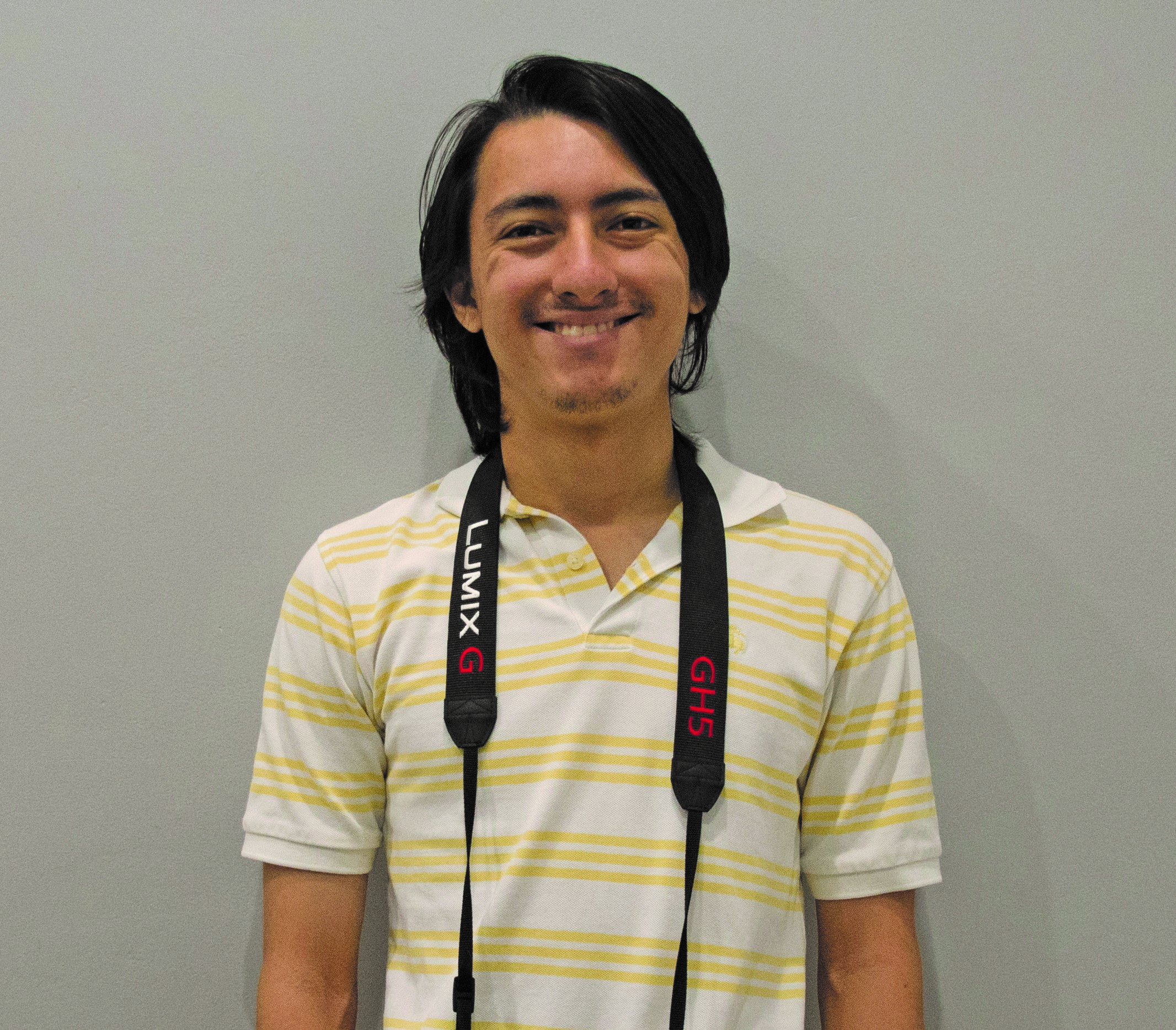 Longtime Culver City resident, Christian May-Suzuki, has been named associate editor of the Culver City News. May-Suzuki was promoted in January after serving more a year as a staff reporter, and prior to that as a CCN freelance writer.
Among his duties as associate editor, include reporting and photography, attending events and meetings, maintaining the newspaper's website and social media platforms, and page design.
He also contributes to the News' sister publication, the Blue Pacific News.
May-Suzuki's contribution has been invaluable, managing editor Gary Kohatsu said.
"Christian has been a solidifying force to the Culver City News staff," Kohatsu said. "His versatility and his ability to adapt to different situations is without parallel. He brings a lot to the table, including the right attitude and work ethic."
"I am excited to become associate editor and continue to serve the people of Culver City in a positive way," May-Suzuki said.
As associate editor of the News, May-Suzuki said he plans to bring more informative and unbiased reporting to the newspaper's readers.
"With the way the media is perceived in the current day, I just hope to bring unbiased, nonpartisan news coverage and allow people to make their own choices," May-Suzuki said. "Of course, I also want to celebrate all of the wonderful things and events that happen in Culver City too."
May-Suzuki, 24, is a 2017 graduate of the University of California, Riverside, where he earned a bachelor's degree in English. He previously served as editor of the Redbird Rants, a FanSided affiliated blog site of the St. Louis Cardinals baseball team.
An admitted "sports fanatic," May-Suzuki said his love for athletics started with Duke Baseball at ages 5-6, and that his dad was a major influence. His father, Ted Suzuki, grew up in Japan, but studied Political Science in the mid-1980s at Duke University in North Carolina. The dad's devotion to Blue Devil basketball and other sports was passed on to his son.
Born in Los Angeles, May-Suzuki said at age 4, he was diagnosed with autism. In the following 10 years, he underwent physical and occupational therapies.
In his early teens, he spent two years Harvard-Westlake High, an independent, coeducational and college preparatory school in Los Angeles, but dropped out to be homeschooled.
"It was a great opportunity that I knew I had to take, but looking back on it, I just wasn't ready for that level of work, and it was a culture shock to me," May-Suzuki said of his time at Harvard-Westlake. "But one thing I will say is that school made me a much better writer."
May-Suzuki said that he was originally inspired by his own struggles and experiences in therapy to pursue psychology, but during his sophomore year of college, he hit a proverbial wall of sorts. So, he changed his professional aspirations from psychology to English, with an eye toward sports journalism. While at UC Riverside, he joined the college's student newspaper and worked his way from reporter to assistant sports editor.
"At some point, I looked myself in the mirror for the first time and asked 'what do you really want to do? What do you really love?' he said in retrospect. "For me, sports was the only answer."
Once he picked up journalism though, he said he ended up embracing all aspects of the field and doesn't need to write just about sports to be happy.
"I was so set on sports at first, but working at the Culver City News has shown me that I have found my calling in journalism," May-Suzuki said. "Whether its art, music, sports, or the news, I am ready to go wherever the wind takes me."