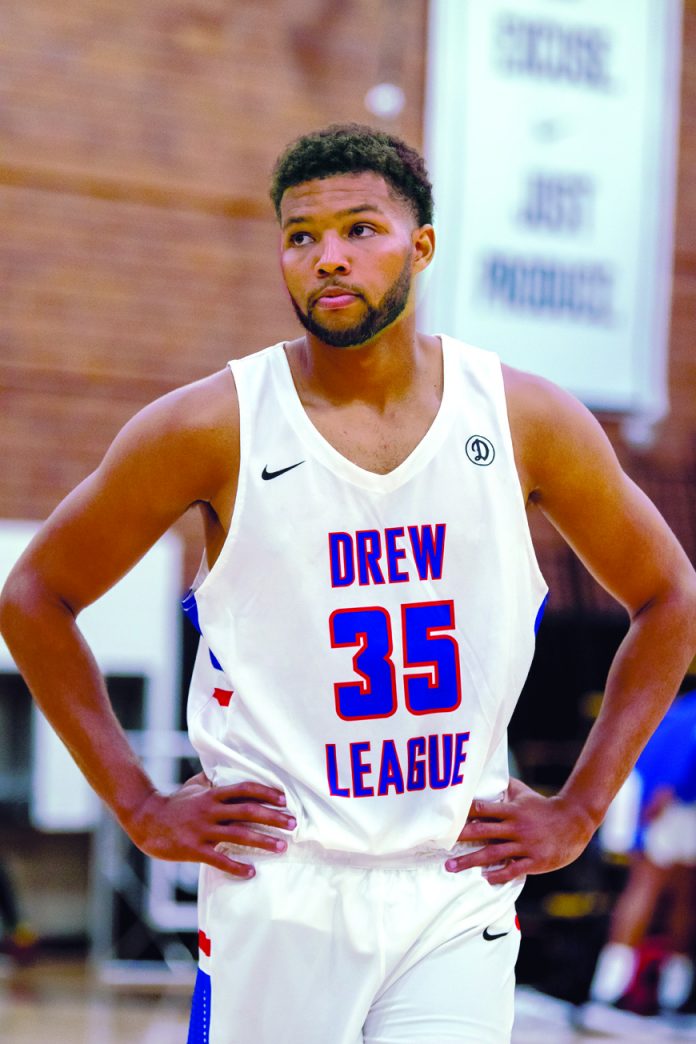 By Christian May-Suzuki
Van Girard has always known that he loved two things: Los Angeles and basketball. Having lived in the area for most of his life, Girard dedicates his time not only to improve his own basketball abilities but also to the development of other Los Angeles kids as both players and people. This commitment and passion for basketball have taken him far in life, a stroke of good karma for someone who has given so much to kids through his love for the game.
Girard was born Sept. 25, 1989, in Los Angeles to Van Girard Sr. and Tammy Holyfield. Girard Sr. is the women's basketball head coach at Cal State Dominguez Hills, which eventually led the younger Girard to Dominguez Hills' basketball program.
Girard began coaching in the West Los Angeles area in March of 2009 while he was still attending school. Affectionately known as Coach G to his players, Girard was focused on not only improving his player's basketball skills but on teaching them "how to be young men". He was also showing off his own skills, leading his Cerritos College Falcons to a league title as a sophomore. He then transferred to his father's Cal State Dominguez Hills, where he finished the last season his collegiate basketball career.
He was offered a head coaching job at Saint Monica Elementary in November 2011 just after he graduated, where he worked for almost two and a half years before departing to focus on his own training.
Around this time, Girard also established a presence as a coach with a travel team based in Culver City, and his presence there ended up providing him with some unique and exciting opportunities. His teams traveled for large tournaments often, going even as far as Las Vegas for a national tournament. Despite the constant movement, coaching with the club it didn't require the daily attention that a school does, which allowed Girard to hone his own basketball abilities.
In June of 2016, Girard earned a spot on a team in the vaunted Drew League, one of the biggest summer basketball leagues in the world that sees a plethora of NBA basketball players played at King Drew Magnet High School. In fact, Girard's team was coached by former NBA player Baron Davis and was accompanied by current NBA players in Terrance Ross and Stanley Johnson.
Despite the depth of professional talent in the league, Girard not only started but flourished. He averaged 19 points, 11 rebounds, 4 steals, and 3 assists per game, and won the 2016 Most Inspirational Award while leading his team to an undefeated record for just the second time in Drew League history. He faced plenty of talent that season, including then Lakers Nick Young, Jordan Clarkson, and Julius Randle.
Despite the success, he returned to his Culver City travel team following the 2016 Drew League Season until he was given an offer to play professionally with Vaqueros De Saucillo in La Liga de Básquetbol Estatal de Chihuahua (LBE) in Chihuahua, Mexico. While it was his first taste of professional basketball and an exciting time, it only lasted three months, and he was soon back with his travel team in Culver City.
He certainly made an impact in his short time in Mexico. He averaged 27 points and 13 rebounds per game and did enough to catch the eyes of Nürnberg Falcons BC, a professional team based in Germany. Girard accepted an offer in September 2017 and will continue to play for them in their upcoming season.
Despite the jubilation of finding a professional sports team that you can call your own, Girard still remembers his deep ties to the kids of Los Angeles. His wife and two daughters live here in Los Angeles, and he has no plans to leave the area that he has called home. He has also continued to make his mark in the Drew League, winning the Player of the Week award for the first week of the 2018 season.
While he is no longer an official coach, Girard spends his summers coaching and holding clinics as he has been for nearly 10 years, working to make his kids both better players and better people