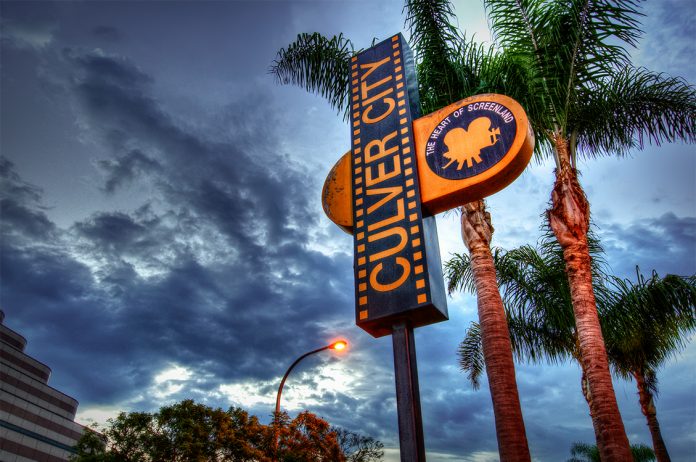 By Christian May-Suzuki
"I am emboldened to talk because the purpose of this meeting is the most worthwhile purpose there is in the world today: to help build the road to peace."
Those were the words spoken by Dwight D. Eisenhower at the People-to-People White House Conference on Sept. 11, 1956. At this conference, Eisenhower lauded the idea of what he called "citizen diplomacy" which is the idea that interaction between citizens of different countries has as much impact on foreign affairs as politicians.
This planted the roots for what would eventually become Sister Cities International, a program that, according to their website, "promotes peace and understanding through exchanges that focus on arts and culture, youth and education, business and trade, and community development."
The Culver City Sister City Community was established Dec. 10, 1962, and Culver City currently has five sister cities, including a city in South Korea known as Iksan
Culver City is hosting six high school students from Iksan from July 22 -31 as part of the Iksan Exchange program. The Culver City Sister School Committee and Iksan government officials (then known as Iri City) came into an agreement to become sister cities on September 12, 1983, and the student exchange program has been going strong ever since.
Every year, Culver City and Iksan have taken turns sending a group of high school students to live with host families in the other city for a week. Those who have gone from Culver City to Iksan, like Iksan Exchange chairwoman Haifaa Moammar, can attest to the impact that the trip has on those who experience it.
"I became great friends with the family members and enjoyed every minute of my time there," Moammar recalled. "The friendships and the people involved there in Korea was something that's just really touching."
Moammar remembers one student who told her that his life changed after experiencing Korean culture.
"There was one student who went to Iksan who studied Psychology at the UC Santa Cruz took one year in one of the most prestigious universities in Korea because of his experience in Iksan," Moammar told me.
While Korea is famous for its food and tall buildings, something else sticks out for the kids who come back from Iksan.
"When we were in Seoul, there was a lot of stop and go traffic, so I would ask the kids at the lights what the nicest thing that they experienced in Korea. All of them said the people."
Sarah Hager was one of those students. She visited Iksan last year and is hosting the same student that hosted her. She remembers how generous and kind her host family was to her, making sure she was as relaxed as possible.
"(When I am at home), I do my own laundry, but when I went, my host mom would pretty much fray my suitcase and do my laundry every night" Hager remembered.
Hager brought with her many special memories back with her, including living above her host family's noodle shop with her host sister, but one even in particular she remembers was the warmth as food was steaming in a traditional Korean house under the stars in the quiet countryside.
"We did a lot of activities with the host students and hung out," Hager explained. "It was just a really nice night, and it felt like we bonded with everyone there."
Naturally, the students and families in Culver City want to give their Korean peers fond memories of the city to take home. The students get to help fill most of the itinerary with places around Culver City that they feel would provide a unique and complete experience. However, there are two things that Moammar says the Korean students always request that the schedule must cover: Disneyland and a Dodger game.
There will be a welcome potluck for the students at Carlson Park on Sunday, July 22 at 4 pm. It will be open to the public with an RSVP, and will also include a small welcoming ceremony for the students.
The Korean students will be having some full days in the city, starting with a trip to the Wende Museum. Following that, they will be doing a city tour with the Culver City Historical Society and have lunch with city council members at Jackson Market.
After a tour of the police and fire department buildings, students will be taken on an art tour in an unlikely location: City Hall.
"There's a lot of interesting art that was gifted to us from sister cities," Moammar revealed.
Finally, their first full day ends with a City Council meeting at 6:15. After that, the students get time to relax and get to know their host families.
Wednesday is reserved for the obligatory Disneyland trip. The next day, the students will go around on a city bus before taking a visit to Costco and the In 'n Out within the same complex. After all, no California experience is complete without Disneyland, Costco, and In 'n Out.
Their bus trip will continue following the large helping of burgers to Santa Monica Pier, where they will spend time before taking the Expo Line back to Culver City for dinner.
The following day, after visiting the Culver Steps, the students will expand their horizons a bit on a Los Angeles County bus, visiting various sites around LA before coming back to enjoy the Culver City Boulevard Music Summer Festival.
Their next day starts with a tour of the Sony Studios building, after which they will have the classic Tito's Tacos delivered, and the weekend will be more individual time for host families. Finally, the trip's final day, Monday, July 31, will be capped off by the long-awaited Dodger game.
Despite this carefully crafted itinerary, Moammar hopes that it is not the sites or the food that the Iksan students take home with them, but their experiences with the people.
"If the first thing that came to mind for these kids was the people, I know we did something right."