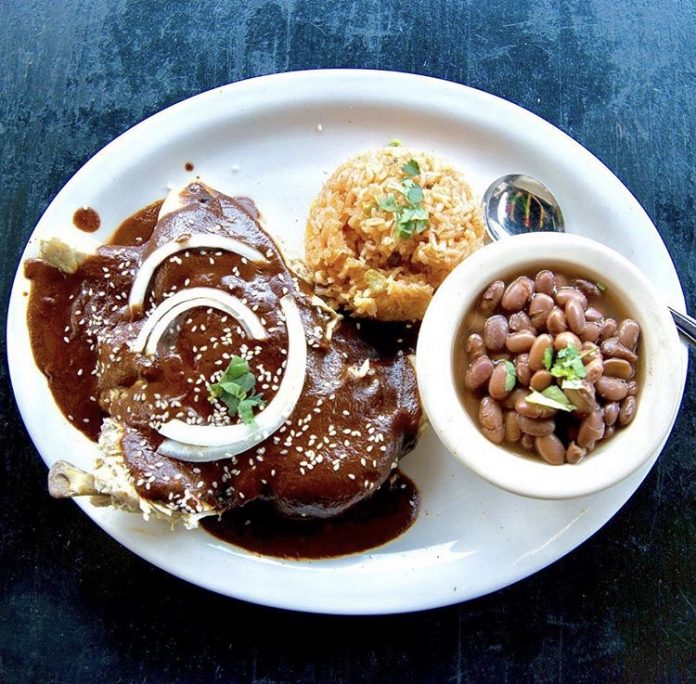 Restaurant manager Renee Cornwell doesn't hold back in expressing how she feels about the food at Don Chuy's Mexican Restaurant. She said she "loves how everything is made here" and she most enjoys the various homemade sauces. "The sauces are the owner's personal recipes."
Cornwell said when she tried to make one of the sauces herself, using the same ingredients, it did not taste the same and was not as good. She said it's more about the thoughtful method the owner uses to achieve the best flavor for all of the sauce recipes.
Chef and owner Jesus Flores, who is known to most as Don Chuy, is happy to share the flavors of his hometown of Leon Guanajuato, Cornwell said. From the cooks to the servers, most of the staff are Flores family members.
The central Mexican city of Leon is thought by many to be the most beautiful city in Mexico due to its architecture and brightly colored homes.
Birria is a regional dish that Don Chuy's serves daily. The meal is made of goat, simmered in a paste of spices and chilies.
Chopped steak sautéed in tomatoes, onion and serrano pepper, which is called Bistec, is a meal popular with patrons and comes with a choice of four homemade salsas. Both meals are served with rice, beans, and either flour or homemade corn tortillas.
I had the Huevos Rancheros, which is also served with rice and beans. The esponola sauce, the mildest of the sauces, was poured on top of the eggs and corn tortilla and as promised, it was fresh and satisfying.
Cornwell shared how the Flores family works hard to keep the food as authentic as possible. One of the ways the family accomplishes this feat is by arriving in the early morning hours to broil the pasilla chilies for the homemade chili rellenos. The peppers will then be filled with cheese and broiled again. This process takes several hours to get the intense flavor they are looking for.
Feeling adventurous? Try the nopalitos or cactus. The paddle portion of the cactus is diced and served in a salad or cooked into egg dishes. It is a menu item you'll find in several of the meals in both Leon Guanajuato and at Don Chuy's.