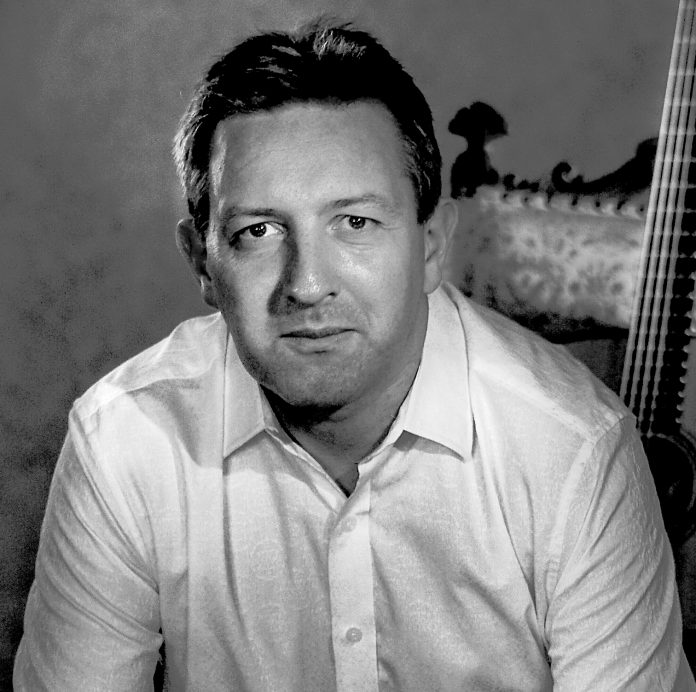 By Elise Nye
British guitarist Clive Carroll has a deep knowledge of music history, arranges, composes, can lay down a blues with the best of them, and is a captivating performer.
Culver City music lovers have an opportunity to experience this fine musician Saturday, March 9 from 8 to 10 p.m. at Boulevard Music, 4316 Sepulveda Blvd., Culver City. Tickets are $17.50.
When the music press describes someone as an 'Incredible acoustic talent' and 'Peerless – no other word for it…' and when people like Jean-Christophe Novelli and Madonna are booking that same someone for their private parties, then you know that something pretty special is going on.
Welcome to the world of UK acoustic guitar phenomenon Clive Carroll…
Born into a musical family at the height of the 1970s, Carroll's musical career really began at the age of 2, when his father presented him with a homemade banjo.
At the age of nine, he switched to playing guitar.
Even at this early stage, Clive was exposed to a variety of music – everything from tra­ditional Irish to rock, pop and soul and it wasn't long before he branched out on his own, playing in bands and even with the occasional orchestra.
By the time he reached his teens, it was obvious that music was going to feature in Carroll's life in a very significant way, which led him to enroll in London's prestigious Trinity College to study composition and guitar, graduating in 1998 with a first class honors degree.
However, all the time he was playing the works of Bach, Dowland, and Albeniz clutching a nylon string classical guitar, the lure of the steel string instrument was working its charm.
Soon after graduation, Carroll was given the opportunity to play at a gig with UK guitar maestro John Renbourn, who, on hearing him play, immediately suggested that Clive record an album.
So one year later, Clive was working away in the studio, recording his first album 'Sixth Sense', which was greeted by press and audiences alike as something of a breath of fresh air in acoustic guitar circles. The album's 2000 release didn't go unnoticed by mentor and friend John Renbourn, either, because the pair spent the next two years on tour together in Europe and the United States.
The collaborations with John Renbourn continued, meanwhile, and 2005 saw them work together on the Sony Picture Classics film 'Driving Lessons' which starred Julie Waters and Harry Potter star Rupert Grint.
After years of travelling with guitar giants Renbourn and Emmanuel, it was time to go solo and so in 2006 Clive embarked on a series of tours under his own name, accepting an invitation to appear at the highly regarded International Guitar Night of America along the way.