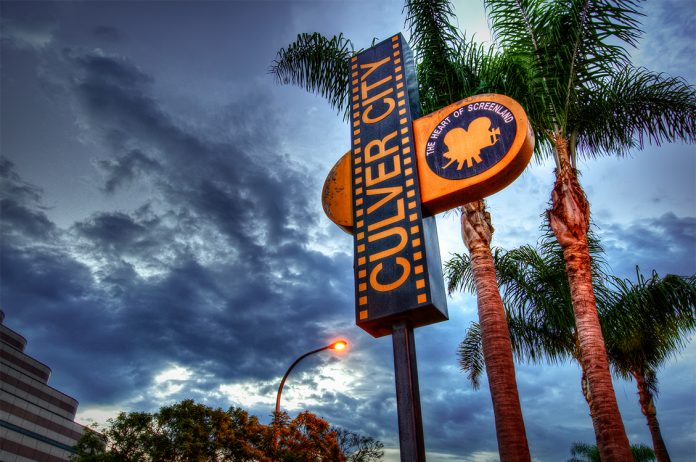 By Kim Braun
Did you know that approximately 20 to 30 percent of what we throw away at home is food waste that ends up in landfills?
To get food waste out of landfills and into composting facilities for later use, the City of Culver City recently rolled out an Organics Composting Program! Culver City residents can now dispose of their food waste in "Organics" containers so it can be converted into compost and returned at compost giveaways, such as the upcoming event on Saturday, May 4. The event takes place at Bill Botts Park, 8 a.m. to 3 p.m. at 9800 Jefferson Blvd., Culver City. See more information at the end of this article.
Culver City's green "Organics" containers (formerly known as "Yard Waste" containers) now accept leftovers, including meats, dairy, vegetable peels, coffee grounds, napkins, moldy bread, wax boxes, greasy pizza boxes, egg shells and even compostable take out containers and utensils! Residents may also dispose of yard waste in their "Organics" containers for industrial composting (bio-compostable products are not accepted).
When food and compostables go to the landfill, they are encased in plastic liners that are meant to keep our groundwater safe from toxic liquids that form from a mix of decomposing organic material and trash. As a result, the food's nutrients never return to the soil but instead rot and produce greenhouse gases, such as methane. However, by disposing of food and yard waste in "Organics" bins, the Culver City community can reduce its carbon footprint and continue to create a healthier environment.
Culver City implemented a polystyrene ban in 2017, prompting many local food establishments to offer fiber take out containers and compostable utensils. With the new Organics Composting Program, these materials continue on to new life as compost. Another added benefit of the Organics Composting Program is that while most backyard compost bins are "vegetarian," typically only processing fruits, vegetables and bread, Culver City's processing facility accepts meats, bones, dairy and certified compostable containers and compostable utensils.
Here are a few tips to get started on your composting journey:
Keep a kitchen pail near your kitchen counter to collect food scraps. Call (310) 253-6452 to purchase your kitchen pail.
Line your kitchen pail with newspaper, wax paper or a certified-compostable liner for easy, clean disposal into your green "Organics" container.
You could also use old fiber to take out containers to store food waste in the fridge or freezer. Simply toss the containers in your "Organics" container on trash/recycling/organics collection day.
To kick off International Compost Awareness Week May 5-11, Culver City Public Works Environmental Programs and Operations Division (EPO) and American Organics (AO) is holding a free compost giveaway event in the parking lot adjacent to the Bone Yard Dog Park.
The event is on Saturday, May 4, from  8 a.m.. to 3 p.m., or until gone.
Compost is used to improve or maintain high-quality soil, to grow healthy plants, reduce the use of fertilizer and pesticides, improve water quality and protect the environment.
Access to the area is at the Jefferson Boulevard and Duquesne Avenue intersection. Drive up the hill entrance before the Dog Park to the parking lot on the left.
What should I bring? This is a self-haul event so bring a shovel – residents are responsible for shoveling and bagging their own compost in garbage bags, yard waste bags, reusable containers, pick-up bed or trailer.
How do I use this compost in my garden? Compost is ready to go but recommended to be mixed together with topsoil or another gardening fill. For best-growing results, a 60/40 split (60% topsoil and 40% compost) is recommended.
Where does this free compost come from? Athens, where every day is Earth Day! is Athens is part of the recycling loop by receiving local Culver City organic material and creating beneficial soil amendments to help grow healthy foods.
The compost material is OMRI Listed® (Organic Materials Review Institute) and licensed by the California Department of Food and Agriculture (CDFA); it is approved to be used in agricultural operations that are certified organic under the USDA National Organic Program.
For more information, please call Public Works Environmental Programs and Operations Customer Service at 310-253-6400.