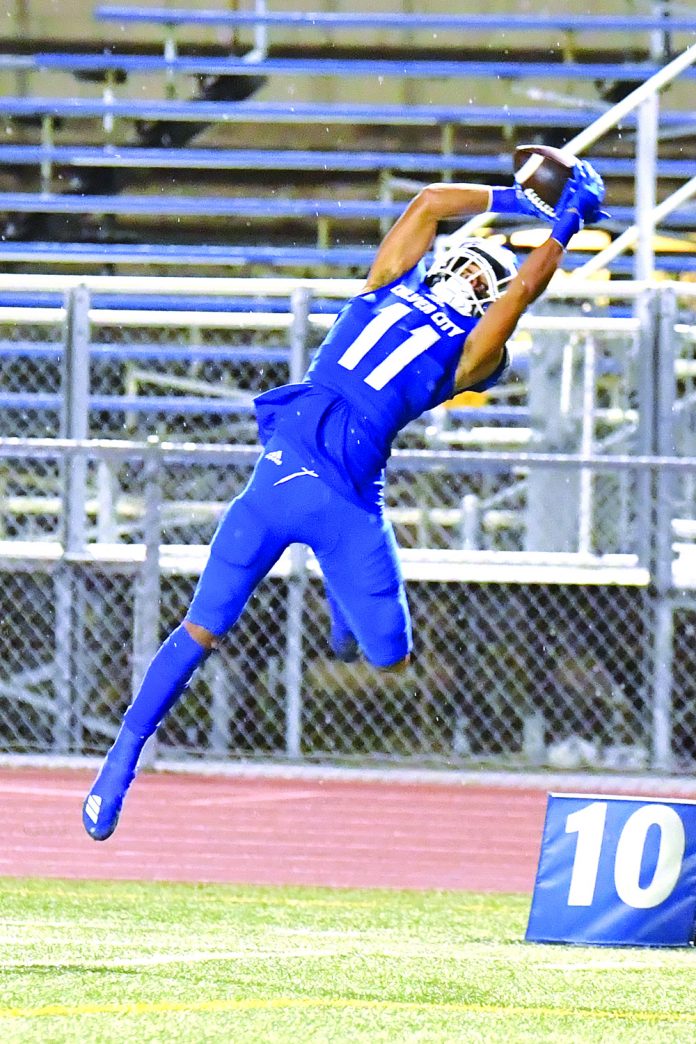 The Culver City varsity football will play an important Ocean league game on Friday when they travel Hawthorne at 7 p.m. Both teams are 2-1 in the Ocean league so this game has playoff seeding implications. Culver City is 6-2 overall.
"Hawthorne has improved this season," said Culver City head coach Jahmal Wright after practice on Monday. "They have a very talented quarterback, running backs and some athletic receivers that we are going to try to stop on Friday night."
The Centaurs will try to keep the momentum going from their 28-0 win over El Segundo last Friday. The game was stopped because of lighting with 8 minutes and 21 seconds left in the second quarter in a four-quarter game. Both teams agreed to let the score stand.
During the short game, Wright was happy with his teams' effort. "I coached a team that was on a mission last Friday night. We hit the ground running. We ran the ball well starting with our first possession. The team was excited to play during senior and homecoming night. It's too bad the game was cut short."
The Centaurs had only 15 offensive plays but they scored 28 points mainly because senior running back, Joshua Ford ran for 115 yards on only seven carries and he scored two touchdowns. Ford has 629 yards for the season on 53 carries. He is averaging 11.9 yards per carry.
Culver City has one more regular season game to play after Friday's game against Beverly Hills on October 26. "We are approaching every game right now like it's a playoff game," said Wright.