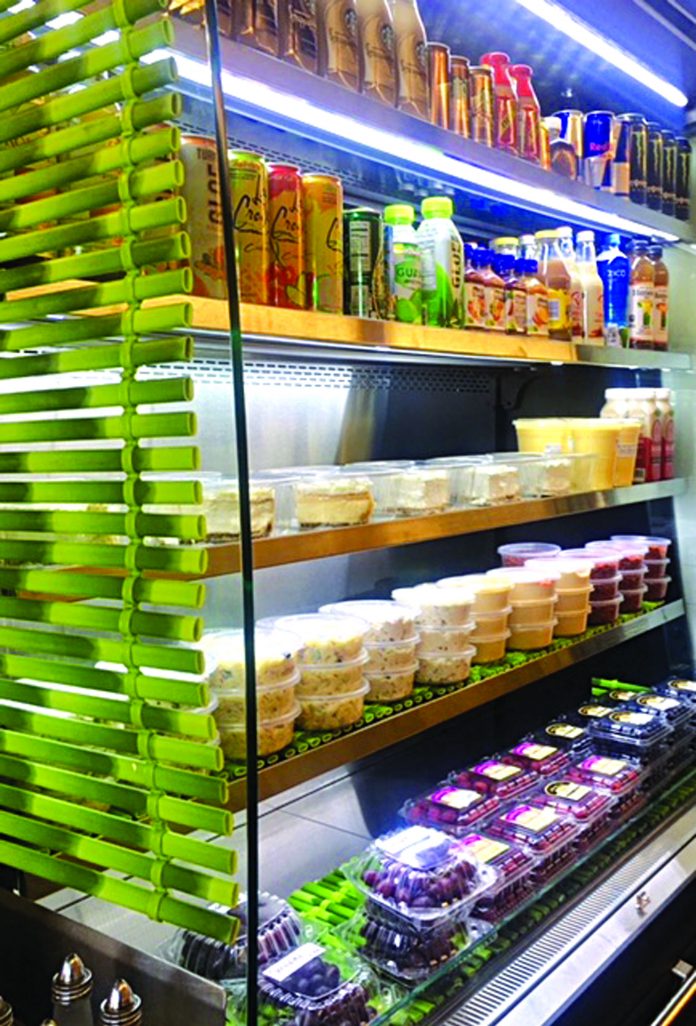 There are fewer than a dozen Burmese restaurants in the greater Los Angeles area and Culver City's Jasmine Market is one of them. Jasmine has earned a respectable 4.6 stars on Google Reviews and among 530 Yelp reviews, it has a 4.5 rating. So, it only made sense to give this local spot a try.
Spanning several countries throughout Asia, Jasmine Market claims to be an eclectic mix of flavors from India, China, Thailand, the Philippines and Tibet.
On Sepulveda Boulevard directly across the street from the Culver Crossroads, and next to a Radio Shack, is the discreet eatery.
Although busy on a Friday afternoon when I arrived, the staff remained warm and personable and had my order ready to go.
It was good to have an option to eat inside and though space is limited, three tables fit nicely in the middle of the snack shop/deli area.
Deli foods like pasta and chicken salad, fresh berries, and desserts were on hand. Coconut and aloe juices were among the drinks offered, as well as imported caffeinated beverages from Thailand. A variety of Asian and American snacks had an aisle all to themselves. I made note of the freezer full of frozen novelties for a warmer day.
The menu featured kababs and curries of beef, chicken, and lamb as well as goat and vegetable curries and biryani dishes. Fish and noodle dishes and soups, along with fried savory filled pastries looked appetizing.
The vegetable curry dish I ordered was delicious. It was mainly made up of a large serving of basmati rice, tasty pickled cabbage and a variety of vegetables in a light curry-flavored broth. A small side of daal, which is a dish made of seasoned split yellow lentils accompanied the meal.
Lastly, was a generous piece of fresh, crisp naan bread.
The mildly flavored curry sauce had a lighter consistency than expected but was very satisfying. Burmese curries typically do not contain coconut milk, which is added to curries from southeast Asian countries. Cumin, turmeric, and garam masala are often found, as well as a fish or prawn paste called ngapi, according to Wikipedia.
If you insist upon a trendy spot to have lunch or dinner, this may not be to your style. But if that is not an issue, an absolutely satisfying meal can be had for less than $10.