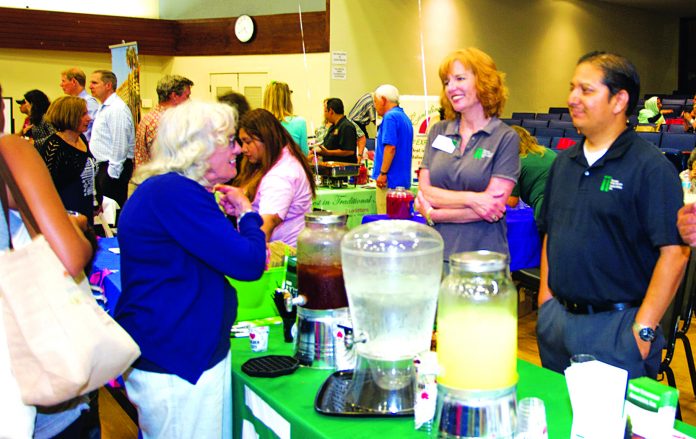 Culver EXPO is once again coming to the Heart of Screenland, offering local businesses an opportunity to meet potential clients and customers aware of the various products and services available to them.
The Culver EXPO will take place on Thursday, Nov. 15 from 3 to 6 p.m. at Veterans Memorial Park Auditorium. Admission is free.
Known as the single greatest opportunity to connect with potential clients in Culver City, Culver EXPO will feature giveaways drawings, and a raffle for such prizes as gift cards nd small appliances.
Culver City Chamber of Commerce President and CEO Colin Diaz said that this year's EXPO will do some things a little differently.
For one thing, Diaz said this year's event will have an Emcee playing music and making announcements about vendor booth locations, allowing potential clients and customers to easily find each other.
Diaz also said that this year's EXPO will have a special theme: Business in the Heart of Screenland, and will feature vendors dressed as various movie characters and their booths decorated with items and imagery from a favorite film.
Also, because they will be next to the senior center, the EXPO will host an early bird special at 2:30 p.m. for the local seniors.
Another change at this year's event will occur about an hour before the event starts, when vendors from the east side of the room will be allowed to mingle with the vendors from the west side of the room and vice versa. Diaz said this simplifies and maximizes networking opportunities between vendors.
"Oftentimes a vendor may be there at their booth and once the expo starts, they can't leave to meet any of the other businesses in attendance so we want to make sure we create that opportunity for people to get out and connect with one another," Diaz said.
According to Diaz, the EXPO's goal is two-fold. First, is to showcase the businesses, products, and services of some of the stakeholders in the community. Secondly, the EXPO is a good place to engage the local Culver City Community.
"If people ask what the chamber represents, I'd say we are the catalysts of business growth," Diaz said. "We are a champion of thriving communities and a convener of great minds and ideas."
Some of the businesses that have already committed to participating include Culver City Credit Union, Culver City Education Foundation, Westside Regional Center, the Culver City Downtown Business Association, WeWork, the Culver City Historical Society, Antioch University, Copenhagen Pastry, and Tower Insurance Associates.
For more information on the Culver EXPO, visit www.culvercitychamber.com.