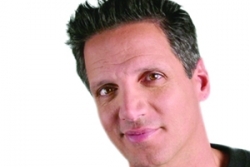 Dear Michael: I'm looking for a house to rent and found one on craigslist. The owner is trying to convince me this is not a scam. He is not in the US. How can I make sure that this is not fraud?
Answer:  This is a common scam found on craigslist.com. Run in the opposite direction. Whenever a landlord you have not met wants you to Western Union money for a house you haven't seen…. it is a scam! One of my lease listings appeared on craigslist and the scam artist located in the United Kingdom was asking for the prospective tenants to send the deposit and in exchange they would send the keys. The proper authorities were finally involved but not before a few unfortunate victims were duped. If it's "too good to be true" it is because it is too good to be true! Beware of scams on craigslist. 
Dear Michael: I have been renting a house for the last year without a lease agreement. I have asked my landlord to fix items that are malfunctioning and he refuses to do so. Do I have any legal rights?
Answer: Without a written lease agreement, you have a "month-to-month lease agreement." This does not mean you have no rights. The law requires that all rented dwellings, with or without a lease, have a warranty of habitability. This means that if the apartment is unlivable due to an issue like security flaws, a severe infestation, or malfunctioning critical items (like your toilet, water heater, refrigerator, etc.), then you as a tenant have the right to demand that the landlord fix it. If the landlord fails to do so, you can move out without penalty and seek damages. This is referred to as "constructive eviction." Note that if you get sued over it, you will have to prove the constructive eviction to the judge's satisfaction. Make sure you take pictures and log in your data in order to defend yourself. Showing up in court and saying it was "just disgusting" won't cut it, so be prepared and do your homework.  Please consult a real estate attorney for further evaluation.
Dear Michael: We are elderly and retired and own our home free and clear. We would like to sell our home and downsize. Do you recommend we buy or rent? We don't want to move more than once. We are hoping this will be the last time we move.
Answer: What you decide to do is a matter of personal choice. This decision will ultimately be entirely yours to make. Here are some suggestions that can help steer you in the right direction: if you are retiring and have very little income you may consider leasing and using the proceeds from the sale of your home to serve as your retirement fund. If money is scarce, and you decide to rent you will no longer be paying property taxes and HOA (if buying a condo). Building sizable equity in a home can take some time, so if time is not on your side, renting could be the better option. If you are on a steady income from your portfolio investments and your social security then you may have the ability to pay a mortgage and close two escrows (one for the sale of your current home and for the new home). Keep in mind that you will have to wait until your home is in escrow before you can purchase a new home. Timing will be essential as a contingency to sell your current home to purchase a new one will not be popular with sellers of the home you are purchasing. Prop 90 will allow you to carry the same tax rate you are currently paying if you are older than 55. Please review your options with loved ones before making your final decision.
Michael Kayem is a Realtor with Re/max Estate Properties serving Culver City and the Westside since 2001. You can contact Michael with your questions at 310-390-3337 or e-mail them to him at: homes@agentmichael.com