Southern California certainly isn't short of Mexican restaurants, and they're very rarely bad. We all have our favorites, but it's fair to say that there are quality Mexican eateries all over the region, from swanky establishments to awesome late night taco trucks. So to stand out, you really need to offer something a little bit different.
Baja Catch & Grill is a Mexican restaurant / diner that specializes in seafood (hence the name). "We are your local source for flavorful and authentic seafood in Culver City and Venice Blvd. in California," they say in their online biography. "You'll love our comfortable family-friendly atmosphere, and our exceptional service never disappoints. Our extensive menu of expertly crafted dishes is sure to have exactly what you're craving. We'll make sure you never leave hungry, and we're confident that our excellent food and service will keep you coming back. We have the best Mexican food and fish in town, so treat yourself today!"
That's a bold claim, but they deliver on the promise. We went for the Grilled Fish Burrito, rather than the breaded and fried Baja option. That was a good move – the fish didn't have the crunch that you get from a good batter, but it was flaky and moist, and still relatively healthy.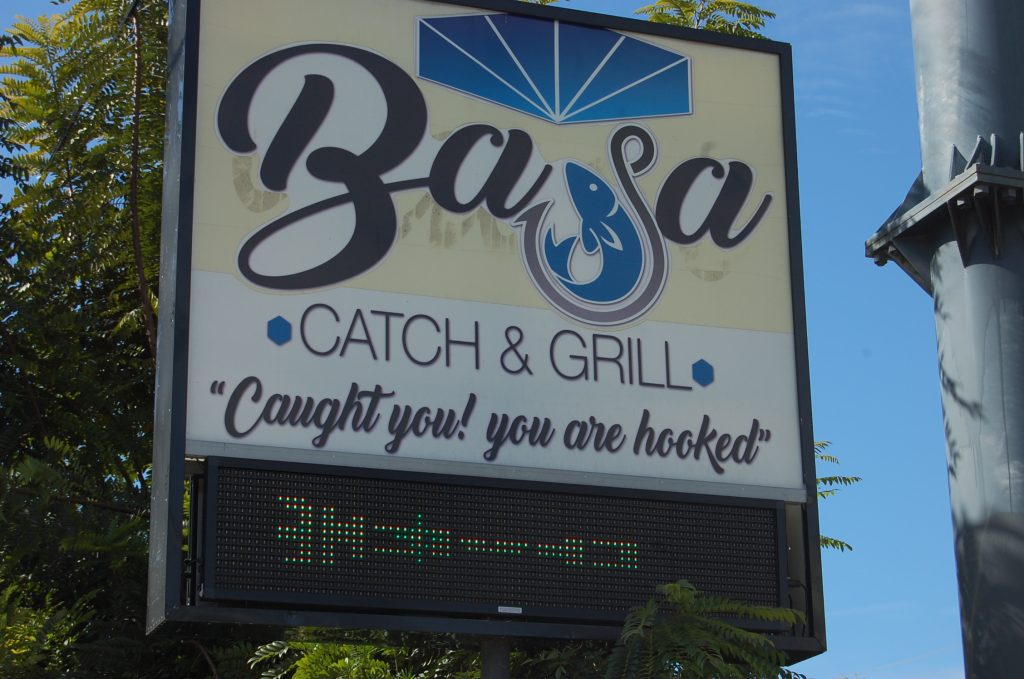 The burrito was also packed with grilled onions and bell peppers, with a base of seasoned rice (not too much, just enough). The whole thing is pulled together beautifully and the array of flavors blend expertly well.
The burrito was served on a bed of tortilla chips which we believe were house-made – they certainly tasted fresh.
We also went for the Grilled Salmon Salad. The salad itself – a fairly standard collection of leaves, cucumber, tomato, onion – was exactly what you would want and expect. The balsamic vinaigrette worked perfectly with the salad vegetables and the fish. But that salmon was clearly the star.
Grilled and seasoned with a chef's magic touch, the fish was crispy on the outside while the flesh retained the juiciness that you want from salmon. Tasty and moist, they get this just right and it makes what would normally be a basic salad into something genuinely special.
The menu is extensive, and does feature a few none-seafood options. But the fish is what this place specializes in so we would highly recommend you stick to the waters when ordering. You won't be disappointed.
Baja Catch & Grill is located at 12219 Jefferson Blvd., Culver City 90230. Call 310-306-9058 or visit bajacatchandgrill.com.