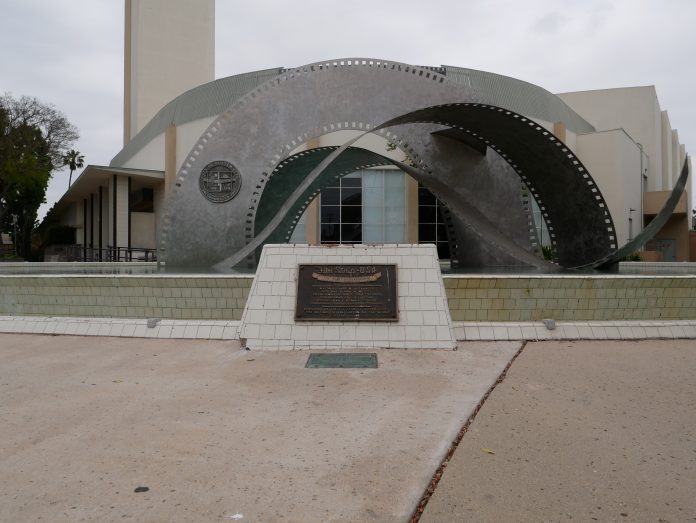 By Christian May-Suzuki
Culver City may be a passthrough between Venice and Downtown LA to some, but if you dig deeper, there are plenty of interesting secrets to find. One of those things is the Angel City Derby, a women's roller derby league that is part of the Women's Flat Track Derby Association (WFTDA), and who will be returning to Veterans Memorial Auditorium this Saturday for a doubleheader, starting at 5:30 p.m.
Flat track roller derby is a new sport by most standards, coming out of Austin, Tex. in 2001. The sport involves two teams roller skating around a flat track, with one designated team member, trying to skate past the other team while the other members try and block the other team from passing them.
Angel City Derby didn't lag far behind the creation of the sport, getting started in 2006 when a handful of women came together with the goal of being the premier flat track roller derby league in Los Angeles.
Some of the skaters have chosen names like Pearl Jam, Kenya Diggit, Coco ButtHer, Maxi Mayhem, and Pixie Crush to embrace the kitsch of the old-style of roller derby by paying homage to the legacy of skaters who often adopted pseudonyms or nicknames.
They joined the WFTDA just a year after forming, and since then, they have grown from three teams to five and two casual roller derby programs, and are on the way to achieving the goal the organization was built on.
Of course, three and five teams are somewhat small numbers for any league of competition, so the teams play plenty of interleague games. The Road Ragers was Angel City's original travel team, compiled by taking the best players from their three league teams: Block Steady Crew, Shore Shots and Berzerkers. They made their debut on June 30, 2006, and held steady for three years until changes to the league were made.
The home league teams were disbanded in 2009, and from then until 2012, the league was separated into two travel teams: the A team in the Hollywood Scarlets, and the B team in the Rocket Queens. However, as the league continued to expand, demand increased and the Road Ragers were revived as the league's C team and the Shore Shots were revived as another B team for Angel City.
The Road Ragers will be the team taking center stage first on Saturday in a matchup with Grapes of Wrath from the Wine Town Rollers league based in Temecula, CA, while the Shore Shots will play in the later matchup against the Whine Makers, also from Wine Town Rollers.
General Admission tickets are $16 in advance and $20 at the door, while VIP tickets are $25 in advance and $30 at the door. Tickets and more information can be found at angelcityderby.com