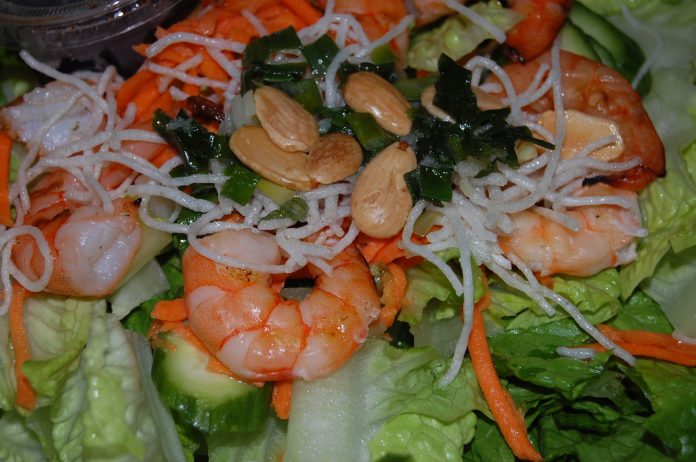 Indochina is a region in Southeast Asia, east of India and south of China. That said, while Culver City's 5i Indochine Cuisine restaurant offers a fusion of cultures, India isn't really one of them. Rather, the place offers a blend of Chinese, Vietnamese and Thai food, and it's great.
It's located in a strip mall on Sepulveda, strangely and snugly between a dry cleaners and a weapons store. There's also a collectible toys store two doors down, which makes for fun browsing if you have to wait for your food.
The food, though, is wonderful. We believe that the restaurant passed into new ownership relatively recently; online reviews appear to suggest that there were issues with cleanliness on the past that have now been addressed. So if you had a bad experience there and haven't been back, it might be time to give it another chance. There are no such issues with cleanliness, and the staff are friendly and warm upon entry.
We had two appetizers to split between the family – the vegetable egg rolls and the salt & pepper tofu. The eggrolls are crisped to perfection, not too greasy but not dried out either. They're packed with flavorful vegetables – taro, carrot, onion and cabbage – all of which combine into a fragrant, delicious dish.
The tofu is lightly breaded and again beautifully crisp but not swimming in oil. It's surrounded by chili peppers, which you can eat to your comfort level. A little bit and the tofu has a slight bite. If you want it hot, put more of the chilis on your fork with the tofu.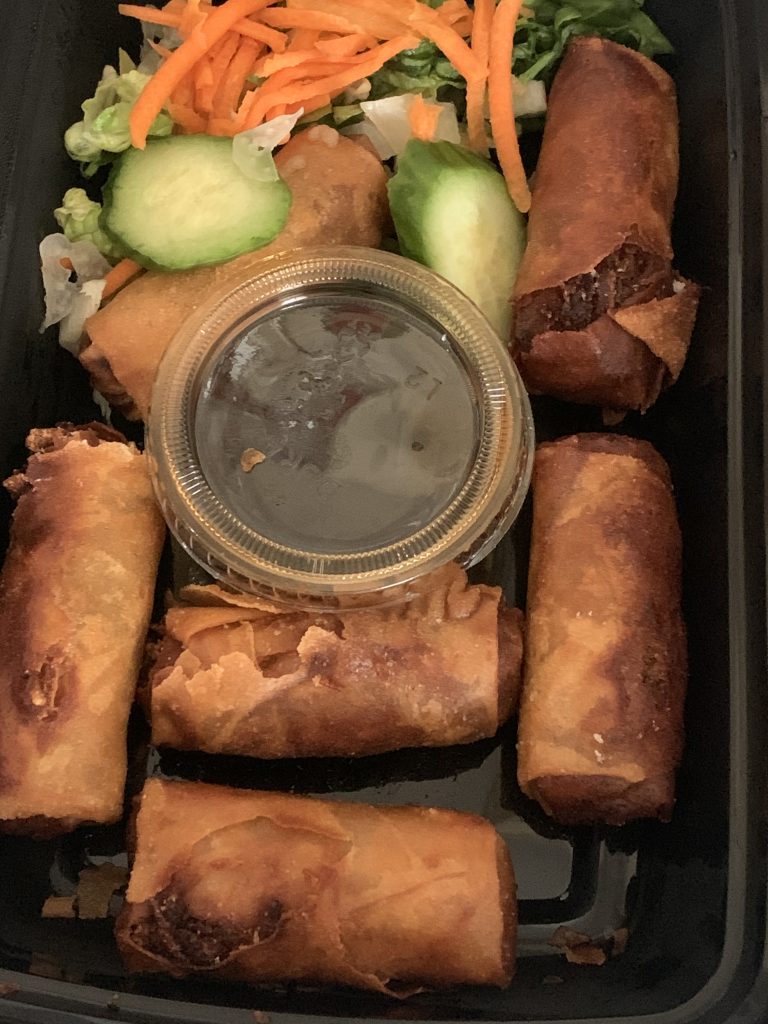 For the mains, we opted for the Pho Vegetable. Baby corn, bok choy, broccoli and carrots, plus mushrooms that we chose to add, in a delicious vegetable broth with fluffy rice noodles. As with most pho soups, the fun comes from the accouterments. The chili and beansprouts, basil and sauce. Add and stir until it's to your own taste. Sure, it's a little more work than other soups, but it's totally worth it.
Finally, we went with the Charbroiled Shrimp Salad. Plump, large shrimp sit on a bed of leaves, sliced almonds and crispy noodles. A light dressing on the side, and you're good to go. It's fresh and healthy, and utterly delicious.
5i Indochine Cuisine, with its blend of flavors, is certainly worthy of your time and money.
5i Indochine Cuisine is located at 5407 Sepulveda Blvd., Culver City 90230. Call 310-572-6000 or visit 5iindochinecuisine.com.