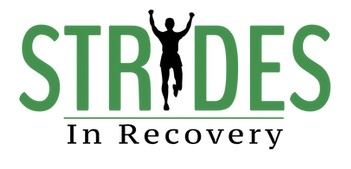 The Screenland 5K run in Culver City will take place on Sunday, March 12 and will see 60 people from local addiction treatment programs, many of whom have also experienced homelessness, incarceration, domestic violence, and/or sex trafficking, joining in.
"These newly sober clients of SHAWL Women's House, Little House, Awakening Recovery and The Teen Project addiction treatment programs, along with their Strides in Recovery coaches, will be running and walking to heal their souls, to support their own sobriety, and to experience the joy of connecting with their sober sisters and brothers as well as the larger running community," reads a statement.
Strides in Recovery is a local nonprofit which, "helps newly sober individuals grow physically, mentally, and emotionally stronger so they can do their best at the hard work of recovery. They achieve these results by coaching people in local addiction treatment programs to complete events ranging from 5Ks to full marathons."
The benefit of this event is that it helps newly sober people realize what they are capable of, and that they are not alone.
"They will also be there to reduce the stigma of addiction while spreading a message of hope to those who are still struggling," said the organization.
For more information or to connect on the date of the event, visit StridesInRecovery.org.