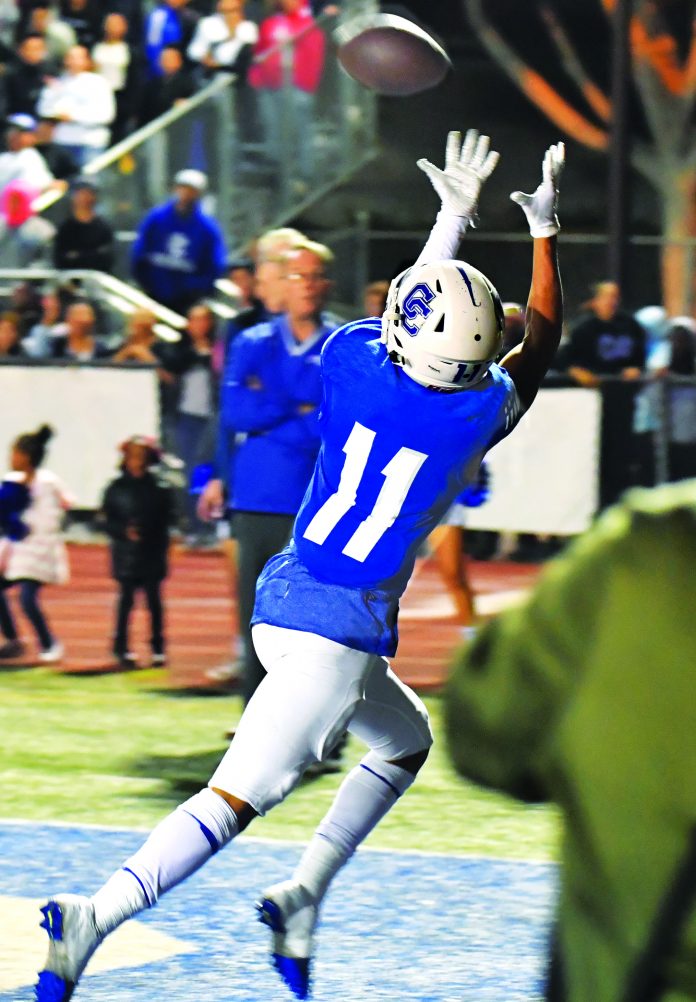 By Steve Finley
The Culver City football team is back in the CIF finals for the first time in seven years. The 11-2 Centaurs will battle 12-1 San Jacinto on the road for the CIF Division 7 Championship Saturday at 7 p.m.
Culver City head coach Jahmal Wright knew he had a special team last July during summer workouts. He kept saying that their goal was to win the CIF championship. After every game this season he insisted their goal was to win the CIF championship. Now his team must win one more game and his vision will become a reality.
To get to the championship game, the Centaurs had to beat the No. 1 seeded team in the division, 12-0 Northview last Friday night at Culver City.
"The team came out strong and they were ready to play," said a happy coach Wright after the win last Friday. "We have a lot of senior leadership on the team. When things are not going our way, the seniors help the team stay focused."
One senior that stayed focused against Northview was running back and wide receiver Kevin McGuire. McGuire, who holds every Culver City receiving records for catches, yards, and touchdowns, ran for 177 yards, caught eight passes for 51 yards, completed a pass for 42 yards and scored three touchdowns against Northview.
"I was just trying to make plays for my team," said McGuire after the Northview game. "We came up short last year in the semifinals and I wanted to make sure we would win the game. It means so much to me to come out here and make plays for my team."
McGuire continued to say, "I don't know what to say right now because I have never played in a CIF championship game, but it's a blessing. I care so much about my team and I have a lot of confidence in them. It means everything to me that my teammates trust me."
Wright had this to say about McGuire: "He is special. He is our leader. He is so talented and he is a great kid. He has always been great so we expect him to do great things on the football field."