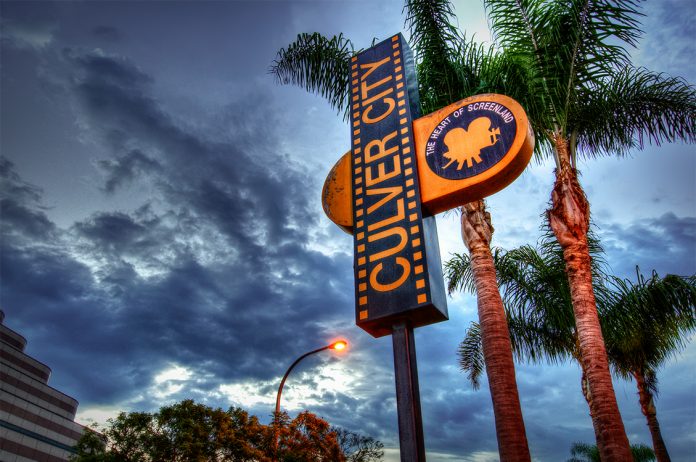 By Joe Susca
The City of Culver City kicked off its new Sustainable Business Certification Program (Certification Program) this month, which was developed under guidelines established by the California Green Business Network (CAGBN). Implementation of the Certification Program is Culver City's next bold step toward attaining its sustainability goals.
"We are pleased that one dozen Culver City businesses took advantage of the opportunity to receive hands-on assistance to become more sustainable," Culver City Mayor Jeffrey Cooper said. "The City believes this initiative will help them improve the health of their employees, customers, and the community."
These businesses were recognized by receiving commendations from the City Council for their environmental stewardship at an awards ceremony. In this inaugural year of the Certification Program, the following businesses became "Certified":
Akasha, Hi-Lo Liquor Market, Röckenwagner Bakery Café, Fresh Paint Art Advisors, Novecento Pasta & Grill, Rush Street, and A la Carte Thai Bistro.
The following businesses became "Certified Innovators":
Criteo, Appliances Plumbing Design, Technicolor Moving Picture Company, Sole Society, and Popsugar.
Local consulting organizations Sustainable Works and Balanced Approach partnered to develop and administer the customized Certification Program for Culver City businesses, which targets the retail, office, and restaurant sectors. Sustainable businesses actively implement best practices and policies that reduce energy and water use, prevent pollution, reduce greenhouse gas emissions associated with single occupancy vehicle ridership, and divert waste from landfills.
According to Shea Cunningham, Certification Program Lead Consultant and Executive Strategist of Balanced Approach, "Businesses that become more sustainable often reap significant benefits beyond reducing their environmental footprint, including reduced utility costs, increased sales, customer loyalty, improved employee retention, and maintaining a competitive advantage in the marketplace by staying ahead of increasingly stringent environmental requirements."
Businesses that meet the first, basic level criteria of the Certification Program become "Certified" while businesses that meet the second level criteria become a "Certified Innovator." Certified Innovators are businesses that are exemplary employers and demonstrate innovative practices in environmental conservation, community engagement and social responsibility. These certified sustainable businesses now proudly acknowledge their achievement and commitment to being sustainable by using the Certification Program logo and certification seal in their promotional and printed materials and on their website.