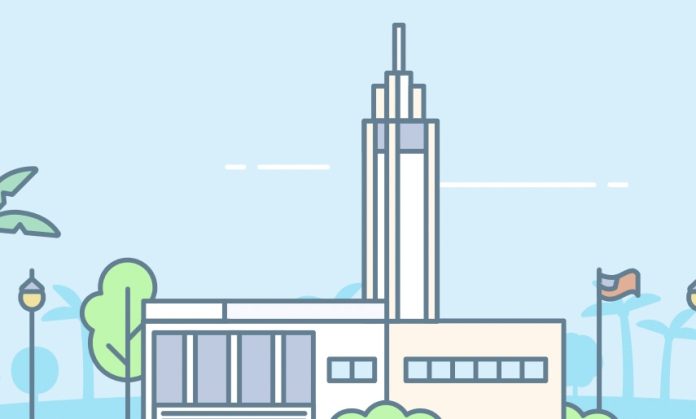 Culver City is about to step into a new digital domain as it will soon be host to a new fiber-optic internet network, thanks to fiber internet provider Ting Internet.
According to Centurylink.com, fiber-optic internet, commonly called fiber internet or simply "fiber," is a broadband connection that can reach speeds of up to 940 Megabits per second (Mbps), with low lag time.
The technology uses fiber-optic cable, which is not as susceptible to severe weather conditions as other types of traditional cables, which helps minimize outages or other types of electrical interference.
Matthew Harms, CCO Manager, Ting Internet, said building the network has been going on for some time.
"Construction in Culver City began in early 2021 and is near completion, with our network spanning throughout Culver City along public streets," he said. "While we were not contracted by the city, we have worked with local officials throughout the construction process and look forward to our continued work together."
Harms said building the new fiber internet network was a complex process that involved the use of heavy equipment to cut small paths in the asphalt along the city's streets called microtrenching, where conduits for the fiber will be placed.
They then place underground vaults and handholes in the public right of way in order to support access to the network. Above-ground cabinets will be used to house needed equipment at several pre-designated locations throughout Culver City.
"Once we have our underground network of conduit in place, we then use a process to install our fiber which uses air to carry the fiber through the conduit between our cabinets or vaults at various access points," Harms said. "When the fiber is installed we fusion splice each strand of fiber, completing a physical path for each home or business to be able to connect to the internet."
After the fiber has been installed, Ting Internet began underground construction from the curb to the home or business that will be connected to the fiber network. Fiber and equipment is then installed inside of the home or business.
"We have built our Culver City fiber network in sectioned areas we call 'work zones,'" Harms said. "As we build each of these areas, we are able to offer internet service to the customers in these completed areas before the entire project is complete."
Culver City residents looking to jump into fiber internet can expect a fair shake from Ting Internet with no contracts, data caps, or hid- den fees. Residential internet service is $89 per month and includes unlimited data as well as up to 1000Mbps symmetrical download and upload speeds.
"At Ting, we like to think we provide more than just great internet," Harms said. "We're dedicated to our local communities and strive to become genuine partners in all of our markets. Beyond great internet service, we think our Culver City customers deserve an ISP who is honest, helpful, responsive and refreshingly human. That's why we're proud to support and champion local good works and invest in the Culver City community. In addition to providing free inter- net to local nonprofits through our Friends of Ting program, we are currently working with the City to donate free internet to various public locations."
Ting Internet was founded in 2012 as a mobile service provider and in 2014 expanded to fiber internet. Ting provides super-fast fiber internet to 17 cities and is expanding across the United States with more than 1,400 employees.
Although Ting Internet's headquarters is in Charlottesville, VA, they have local teams in several markets including Culver City. In Culver City, they have a team of approximately 20 people working to build the network in various capacities including a support team that assists remotely.
For more information on Ting Internet, visit their website at www.tucows.com.
Culver City residents interested in taking advantage of the city's new fiberoptic network can visit https://ting.com/internet/town/culvercity.