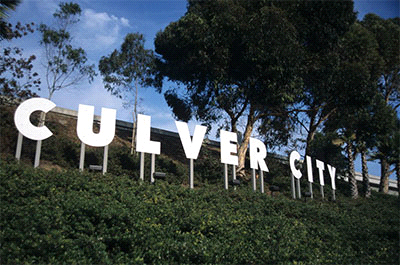 Traffic study among data presented to residents
In a continued effort to involve the community, developers at The John Buck Company and 3MR Capital held a community mobility workshop on Thursday, Oct. 24 at 6:30 p.m. The project—which is located in the lot currently inhabited by the post office and Coco's—plans to build an apartment complex to replace the two establishments.
The complex is projected to have 252 total units after downscaling the project scope by about 10% following comments from the community at an earlier community forum held on Aug. 29. An on-street parking concept for the building on Machado Road was also scrapped after input from the community.
One of the primary focuses of this meeting was the presentation of a traffic study in regard to the project. Both traffic and parking are issues prevalent in Culver City, and the presented study wasn't entirely effective in convincing residents that traffic would not be an issue.
In fact, some members of the community attested that the presented traffic study did not have the 'feel' of the traffic in the area. People questioned the timing of the study, and whether or not certain factors—such as traffic during school days—were taken into account for this study. According to the presentation by the developer, the traffic study was conducted two days a week from 4 to 6 p.m., but the time frame and the days were not disclosed.
The event was originally planned to be a presentation followed by group discussions, but people at the meeting instead insisted that their questions be answered by the developers.
Many attendees of this meeting were in the older age brackets, and a majority felt that these meetings are nothing more than formalities by the developer to attempt to show that they care about the input of citizens when in fact the deal is already essentially set in place.
Additionally, the idea that many local businesses along Sepulveda Boulevard just past the development are being bought by other developers was mentioned with the fear that this project will begin a trend of other treasured local businesses being converted into a larger development.
Unfortunately, these and many other concerns that the public had were not properly addressed by the developers, including the role that City Council will have to play in the matter, and whether or not citizen input was actually important.
The next meeting regarding this development will occur later in the fall, and there will be a project update soon after. Final project consideration and action will be taken by the Culver City City Council at a public hearing in the late summer or early fall of 2020.