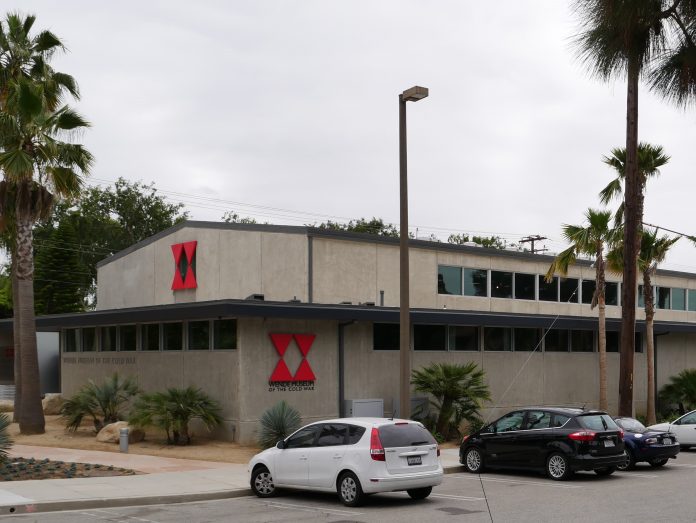 Justinian Jampol's historian background leads him into new show "Lost Secrets" as main host
By Ronald Penh
Founder and executive director of Wende Museum Justinian "Justin" Jampol will host an upcoming series on the Travel Channel called "Lost Secrets," which will explore and challenge pieces of history by investigating recently discovered items and artifacts sitting among private collections and museum displays to unlock new perspectives of history that would've otherwise remained untouched.
The TV series follows Jampol around the world to investigate objects that serve as the key to unlocking new perspectives of history. Each episode will cover a different topic, with the premiere episode exploring the Nazi regime's jarring interest in astrology and the supernatural during WW2. Other episodes will cover how close we came to entering a nuclear WW3, how Norse women might've led the first Viking expeditions to North America, how Harriet Tubman might've been a spy for the Union and other investigative topics all within the series' 6-episode first season.
Jampol has had merely brief encounters with TV and film experience in his past which all began after first starring in his friend's short film "Das Wendemuseum". The film captured the attention of Morgan Freeman and his production company, Revelations Entertainment, which led to him providing some historical commentary as an expert in their show, "Food: Fact or Fiction". Talos entertainment then came across Jampol in which they cast him in "Lost Secrets".
However, Jampol is and always has been a historian. He has devoted more than 20 years of his life searching for historical items around the world to add to the Wende Museum. Being a local from Los Angeles, Jampol viewed the city as a curator of museums and identified with that culture more than the city's more popularly known image as an entertainment industry powerhouse and icon (credit to Hollywood). But his occasional bouts in film mixed with his deep expertise in history had materialized an interesting opportunity for both him and the Travel Channel to explore – that being a TV show where the host has very minimal TV experience. But, on the flip side, knows a ton about history.
"These shows have historically been hosted by hosts pretending to be historians. In a way, this is a show in which the historian is pretending to be a host," Jampol amusingly shared. "I'm not a TV host, I mean I am in this situation, but at heart, I'm a historian."
To Travel Channel Vice President of Production and Development, Daniel Schwartz, Jampol's credibility and investigative approaches add a layer of excitement to the show.
"Justin is a true empiricist, so it makes it that much more exciting," Schwartz said. "He's gonna [sic] take it to experts…and that just gets him that much more credibility"
Jampol has no real interest in "making it" in the film industry, but the platform of television and film has an undeniably massive platform that can reach tons of viewers at home. To someone that is passionate about history and wants to encourage others to become interested and investigate more about it, the medium of TV serves as an effective duo that can capture the attention of viewers to become avid watchers of the show and possibly stir up new fans of history willing to explore more in-depth what the series touches upon.
To Jampol, the catalyst that sparks peoples' interest in history is merely a means to an end.
For him, it was Indiana Jones that ignited his passion for history, a movie he almost describes as a guilty pleasure acknowledging its misleading portrayal of archaeologists and ahistorical flaws while praising the film's sense of adventure and excitement. But ultimately, the film was able to lure him into the realm of history.
"What got me excited about history, it wasn't a textbook… we all need things to get us excited first before we dive in," Jampol said.
Although "Lost Secrets" contains content that is significantly more fact-based and reflective of legitimate historian practices than Indiana Jones, the formula of media exposure leading to actual interest and involvement from viewers is something that Jampol hopes "Lost Secrets" can adapt and accomplish as well.
The series will premiere on Nov. 10 on the Travel Channel at 11 p.m. PST with a total of six episodes to air for the first season. More information can be found on the website www.travelchannel.com/shows/lost-secrets.