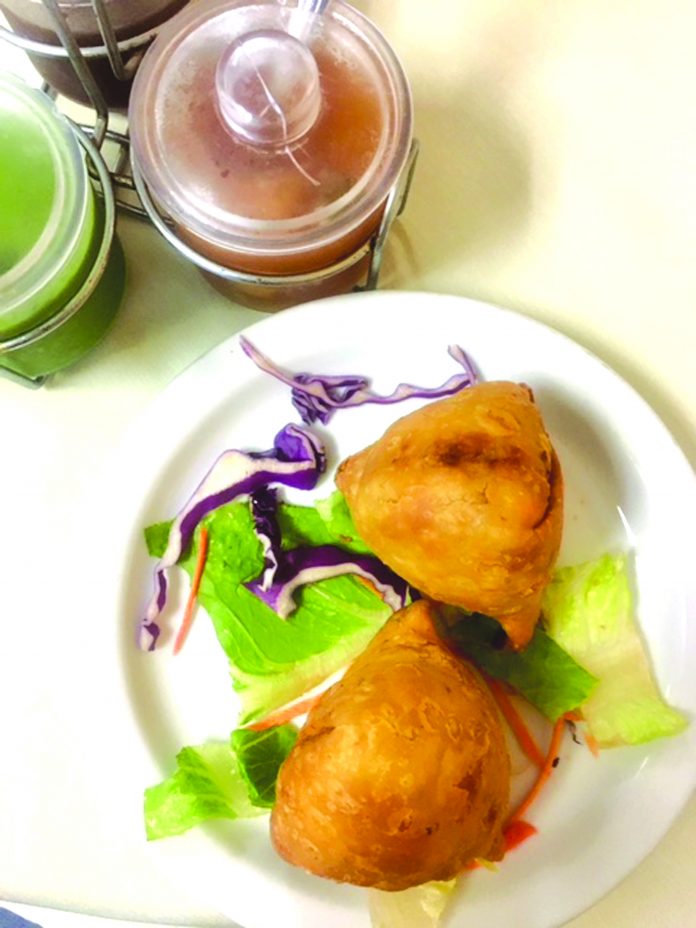 Culver City and Los Angeles residents alike seem to love Indian-inspired samosas. Even food trucks have caught on. Chef Sumant, the former chef of East India Grill and Tufaan, cooks up samosas in India Jones Chow Truck.
There is no shortage of eateries selling samosas in Culver City. Annapurna, India Sweets and Spices, Mayura, Samosa House, Samosa House East, and Shalimar are just a few of the local places you can indulge in these savory pastries. They can be found at a number of restaurants throughout Los Angeles as well.
A Sept. 3, 2018 article in Forusquare.com can tell you where the 15 best places for samosas are in Los Angeles.
In the United Kingdom, the appetizer and snack are extremely popular. Beginning in April of this year, an entire week was devoted to the samosa. People were encouraged to buy and make samosas and were permitted to sell them at workplaces and schools in order to raise money for charities according to an April 2018 article in the Hindustan Times.
"Its charm lies in its cultural connect. From Greece to India, it has been existing in some form or other" stated chef Sabyasachi Gorai, rated one of the top 10 chefs of India.
A common street food throughout India, the samosa actually has its origins in Central Asia. The delicate pastry is typically fried and filled with savory ingredients. The Indian samosa customarily includes potatoes, onions, peas or lentils, coriander and ginger, is usually shaped like a triangle and can also be filled with meat.
Mint chutney often accompanies it, which consists of cilantro, ginger, mint leaves, and garlic. Acidic tamarind sweetened with brown sugar makes up the tamarind chutney commonly offered.
The samosas featured in the photo are from Shalimar Indian Cuisine and are stuffed mainly with seasoned potatoes and legumes. It was crisp on the outside and savory and delicious on the inside. The sweet tamarind dip and the refreshing mint sauce made the perfect accompaniment.
The website guarantees that if you don't like what you order by the first bite, they will replace your meal with one of your choosing. Shalimar is located at 10708 Jefferson Blvd., Culver City.