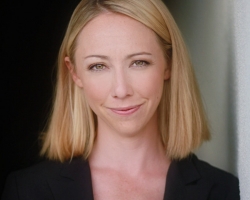 They're going to take over. Resistance is futile. In fact, they're already here. They look like us, they hustle like us and they seem to enjoy our organic foods, beaches and ample sunshine. If you want to suss one out, you have to listen for them – they don't sound quite like us. Instead of pitching ideas for pilots and features, they're hyping their next iPad app, social media site or mobile game.
            They're the young, creative tech sector that's been invading the office space in Santa Monica and Venice. And those who aren't local have been making their presence felt in the Hollywood community online or by sending ambassadors to let us know they come in peace. What do they want with young Hollywood? Our brains. Not in a zombie-apocalypse kind of way, though. No, these guys seem to be our Roman occupiers.
            Basically, what they want is to let us keep our culture and traditions – our art. They just want to make use of it and get a cut of the profits. And in exchange, they'll build the roads to deliver it and the walls to protect it.
            "The social and mobile Web needs content," said Jason Brady, a recent transplant to Los Angeles, who has a startup called Play Entourage, which is a mobile app that allows people to effortlessly discover events.
            "In the past, the Web was rehashing links and everyone else's content. There was somewhat of a stand-off between us [tech] and them [entertainment]," said Brady. "It's hardly surprising given that technology disrupted your industry. Some years have passed now and it's really great content that people want to engage with. How they engage with it is where the tech industry comes in," he added.
            "We see enormous potential to work with the entertainment industry," Brady enthused, "for emerging artists in both film and music to gain exposure to a more targeted community, who are local, mobile and social, with new and innovative models around content and distribution."
            Eren Gulfidan, creative director of Film Annex, an online platform that gives filmmakers, artists and content creators a free platform for self-distribution, interaction and funding, agrees. "We built an ad-supported video platform to enable content creators to monetize their content. This way, we encourage them to keep creating, contributing, educating and, of course, entertaining non-stop," Gulfidan said, adding, "I think the most crucial thing that was missing from online video platforms was some sort of revenue/income model for filmmakers, and that's what we provide for them."
            The studios may see these guys as invaders. Of course they do, they're usurping their power. But for the independent filmmaker, these guys are collaborators. So I urge you to welcome our new overlords, they may just save our town.
Gina Hall is a writer/producer with more than 10 years experience in television, documentary and feature film production. She is a graduate of USC's school of Cinematic Arts and lives in Los Angeles. Follow her on Twitter @GScottEnt.