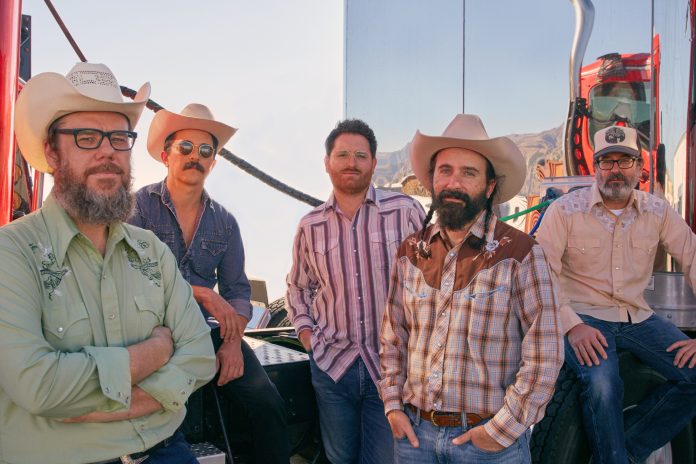 Country and swing band West of Texas got started in 2003 but there have been bumps along the way in those 19 years. It's full steam ahead now though, and they're playing the Cinema Bar this weekend so frontman Jerry Zinn spoke to the News about what we can expect…
When did the band form, and when did it get serious?
In 2003, and it got serious in 2006. Though at the end of 2012 I started having health problems and gave up music for about 9 years. We played our first show back in July of 2021 and have been going pretty strong over the last year.
How would you describe your sound…
We play traditional country and western swing. Which means our sound is influenced by '60s & '70s country and western swing and we add our own 2 cents to the mix.
What are your career highlights so far?
This past June we headlined Chicago's A Day in the Country Music Festival. We also released our album Heartache, Hangovers & Honky Tonks in April 2021 to rave reviews.
Do you have any recorded music available?
Yes we have our album Heartache, Hangovers & Honky Tonks and we are working up on the follow up right now called Hot Motel Nights. You can find our album at www.WestofTexas.com and all streaming services.
Have you performed at Cinema Bar before?
Yes, I consider it my home away from home. Memories are always of seeing old friends, making new friends, watching people dance and singing along, while Rod serves up cold drinks.
What can we expect from the set this time?
An energetic honky tonk set with original songs and a few country classics thrown in. There will be plenty of drinking, dancing and carrying on.
What else do you have coming up?
We're playing Tito's Vodka's 25th Anniversary in Costa Mesa on Tues. Aug. 9th and the Cinema Bar on Sat. Aug. 13th. Other than that we'll be laying low trying to finish up our next album. We should have at least one show at the end of Sept. and a few things in October. We're also debating about going to Nashville in Oct. You find our upcoming shows on our website www.westoftexas.com, on Facebook or Instagram.