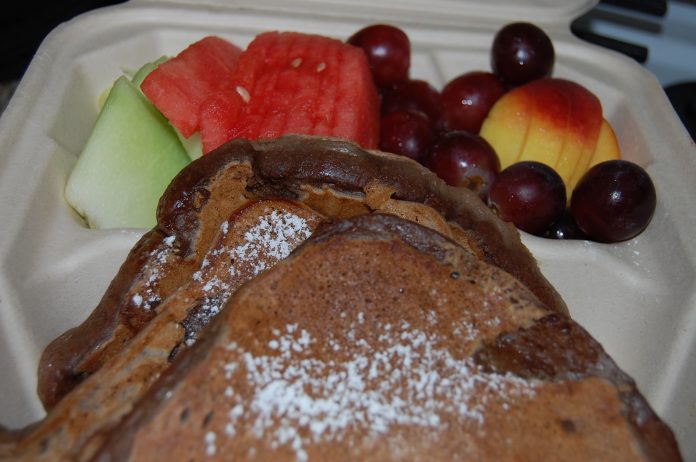 Fans of classic British sci-fi show Dr. Who will remember that the Tardis is a time machine that looks like a regular sized telephone box from the outside, but on the inside it's a huge room. The Grain Cafe has a similar, if slightly less dramatic, effect. Located in a strip mall next to an aquarium store, it looks like it might be cramped from the outside but it's deceptively spacious.
When you do enter, the next thing that hits you is the art. The colored tiling is vibrant and immaculate, and the images decorating the walls look Aztec. It all adds to the overall vibe, of joyous, colorful fun.
That feeling is only enhanced when you approach the counter. The food at this vegan cafe, both on the menu and the sweet treats under glass, all seems so fresh and colorful, it could be art too.
To start, we wanted a bit of a boost early in the day so we went for a Green Energy Smoothie. The kale and spinach leaves give the smoothie a vibrant green color, but any bitterness is tempered by the fruit – apple, banana and dates. There is also Yerba Mate, an herbal tea, in there.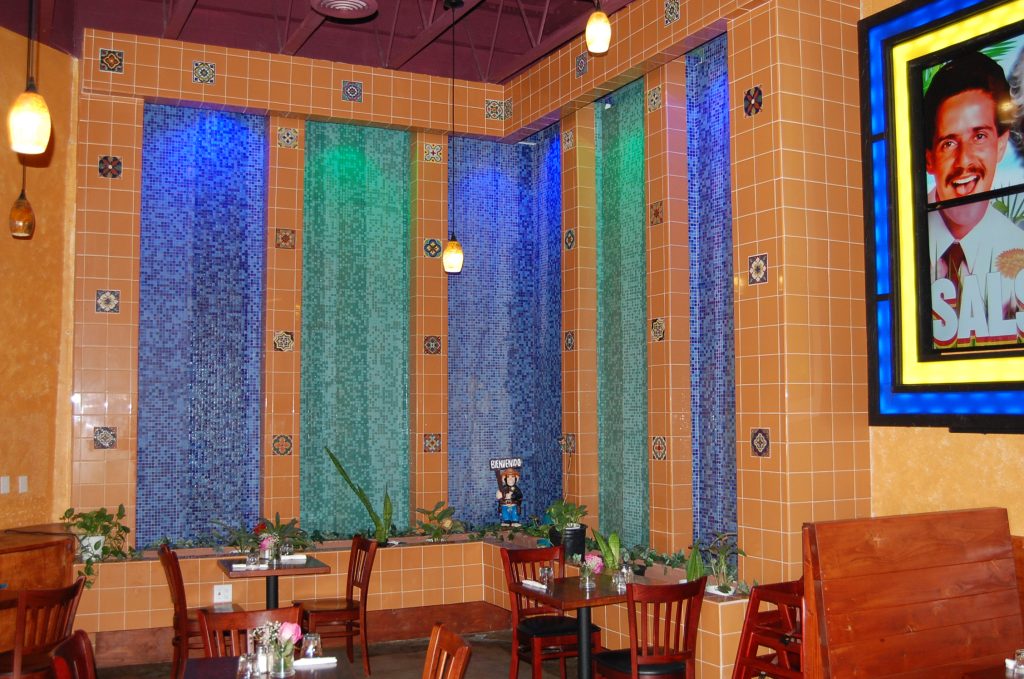 The overall effect is a drink that feels refreshing and healthy, but is also naturally sweet and full of flavor. There's definitely a natural energy boost there, without the mid-morning come-down of caffeine.
Because it was morning when we went, we chose the French Toast Breakfast. The whole wheat bread is soaked in vanilla soy milk, giving it the sweet flavor that you want from French toast. The bread is delicious, and it doesn't feel like you're missing anything by having a vegan version of the classic breakfast dish.
The meal comes with a large serving of fruit, which includes melon, grapes and berries. It's all fresh, crisp and juicy and pairs beautifully with the toast.
We also went for a side of the tempeh bacon, just to increase the traditional breakfast vibe. Tempeh bacon, for those that haven't tried it, has the smoky flavor of bacon but none of the crispy, chewy texture. There are more bacon-y alternatives on the grocery store shelves nowadays. That said, it does taste good, and fills the spot.
Overall, the Grain Cafe experience is a pleasant one. The service is warm, the food is great and the place looks wonderful.
The Grain Cafe is located at 10032 Venice Blvd., Culver City 90232. Call 310-876-0180 or visit thegraincafe.com.