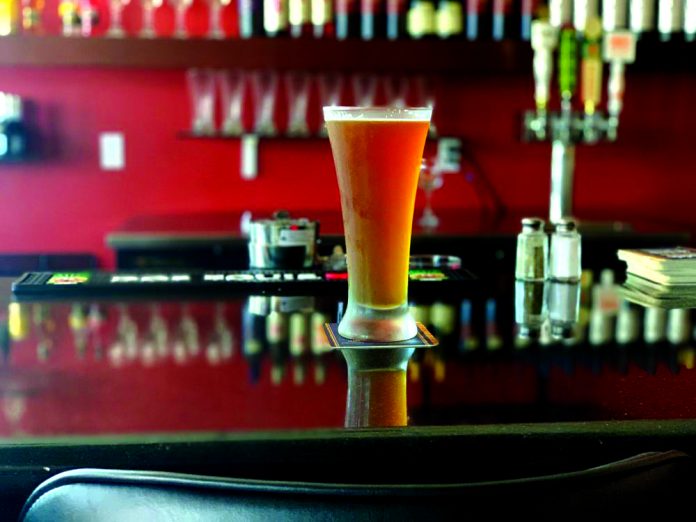 Umberto's has been open for two months and aspires
to become a local and authentic spot to Culver City
By Ronald Penh
Italian food has been a long appreciated culinary art long before anyone living today was around, yet new takes on the long-held traditional cuisine are popping up with great frequency. It is the uniqueness that a restaurant can bring to the Italian cuisine experience that keeps a business open, and that's just what Umberto's plans to do in Culver City.
Restaurant owner, Robert Borgese, immigrated from Italy to America in 1967 with his family when he was 11 years old. With the move also came the transferring of generations-old Italian recipes passed down by his family, a tradition of cooking styles and Italian foods that has carried on into the menu of his restaurant.
"We bring our recipes from Italy, that's how we cook," Borgese said. "All the stuff we make, it's been with the family for a long time."
His family has been quite active in the restaurant business over the past several generations. His father who owned a restaurant in Santa Monica and his grandparents are running one that has been open for over 60 years in Rome, Italy.
Borgese believes in the importance of freshness and authenticity behind a meal, so the ingredients used to craft foods are fresh and delivered daily. The selection of ingredients is a picky process, Borgese says, with produce coming from farmer's markets, fish bought fresh and whole, and certain ingredients coming from Italy such as flour and coffee.
"In Italy, our cooking is very important (and) it's (my) pride so there's really no shortcuts with that stuff," Borgese said. "I cook fresh every day, I have a delivery coming here every day, I don't stock anything, I don't freeze anything, I don't believe in that stuff…when I'm done with the product, I'm done with the day and I move on to the next."
The restaurant wants to become a truly local spot that people can depend on to have a solid dining experience, Borgese explained. This aspiration has pushed forward the implementation of live jazz music on Fridays, Saturdays, and Sundays from 8 to 11 p.m. and a karaoke night every other Friday (the most upcoming karaoke night will be this Friday on Oct. 25).
In addition to these goals, Borgese wants to introduce wine tasting as another experience to be had at Umberto's, an opportunity to look out for in the near future.
Borgese wants an event to take place every month, with the next event planned to be a costume contest that will take place after Halloween on Nov. 1, with the winners receiving money to spend at Umberto's ($75 for the main winner).
The restaurant is located on 3905 Sepulveda Blvd, Culver City.