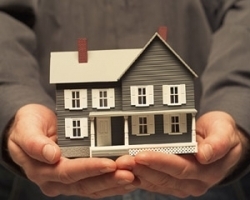 Dear Michael: My property is in escrow and the buyer does not want to remove his loan contingency contrary to what was agreed in the agreement. How should I go about proceeding with the removal?
Answer: If a buyer can remove his loan contingency but chooses not to, he is in breach of contract. You can serve him a notice to perform. This form states that the buyer has a specified amount of time (usually 48 hours) to remove the applicable contingency or the seller can cancel the agreement. Given the current state of the real estate market, it probably wasn't easy to find a buyer to write up an offer. As the seller, you must decide if you are willing to cancel the agreement and re-list the property or go forward, hoping that the buyer will have the loan approved and the lender will fund the loan so that you can close on time. Your next offer could be at a lower price or might not come at all. Are you willing to take the risk of cancelling this agreement or do you believe the buyer will go forward with the transaction? Only you can answer that question.
Chances are that if you are in the late stages of the transaction, the buyer will probably close the deal. If it is in the early portion of the transaction, the risk of cancellation is greater because the buyer is not yet fully committed to the purchase.
Dear Michael: I refinanced my home about three or four years ago to help a friend in dire need of money. That friend had promised to pay me back but stopped about six months ago. I just filed for bankruptcy because my debt was too much to handle. Do I have any recourse against my so-called friend who let me down and caused me to go bankrupt?
Answer: Refinancing your home in a declining market is a risk in itself. The only reason anyone should refinance a home is for an emergency.
If you did not have a contract with your friend, you're out of luck. I hope you have learned a valuable lesson: Lending money to a friend will often mean losing the friend.
Dear Michael: Is there such a practice as a real estate agent buying your property and selling you another?
Answer: There are real estate agents who are also investors. They may buy your home and arrange a purchase of a home of your choice. I see no drawbacks when working with an ethical investor on a purchase.
Make sure you get the price you want or need when selling your current home, but make sure it is realistic. A good Realtor will provide you the comps for your neighborhood. The best way to protect your interest is to have seller representation other than the investor Realtor who intends to buy your property.
Michael Kayem is a Realtor with Re/max/Execs, serving Culver City and the Westside since 2001. Contact Michael at (310) 390-3337 or homes@agentmichael.com.