Winner of six Tony Awards including Best Musical, THE LION KING brings together one of the most imaginative and creative teams on Broadway. Tony Award-winning director Julie Taymor, who designed the fabulous costumes, brings to life a story filled with hope and adventure set against an amazing backdrop of stunning visuals filled with extraordinary movement by Tony Award-winning choreographer Garth Fagan. The memorable score crafted by Tony Award-winning artists Elton John and Tim Rice features some of Broadway's most recognizable music including "Can You Feel the Love Tonight," "Hakuna Matata," "The Circle of Life," and "I Just Can't Wait to be King."
Giraffes strut. Birds swoop. Gazelles leap. An elephant strolls down the aisle. Menacing hyenas laugh. And of course, lions roar! As the curtain rises, the entire Serengeti comes to life, and as the music soars, Pride Rock slowly emerges from the mist. And thanks to all the incredibly athletic triple-threat performers taking on the persona of each animal and making them so real, it's easy to forget (especially through the eyes of a child) that you are not really watching the real thing before your eyes. This is Disney's The Lion King, making its triumphant return to the Hollywood Pantages Theatre through March 26.
And what a perfect place for the magic to again take place. You see, when the Walt Disney Company was seeking a home for the Los Angeles production of The Lion King in 2000, James M. Nederlander agreed to a $10 million renovation of The Hollywood Pantages Theatre in order to house the landmark production. The theatre was restored to its original 1930's luster – complete with hand painted gold leafing on virtually every inch of the lobby and auditorium, along with added technical accommodations for the grand staging of Disney's all new production. The original L.A. Premiere production ran nearly two years, and I count myself as one of the lucky ones to have seen that production.
In a nutshell, the The Lion King begins with King Mufasa (Gerald Ramsey) and his Queen Sarabi (Allison Danielle Semmes) announcing the birth of their son Simba, the new Crown Prince of an African Savanna. But lurking in the background is the family "Spare," Mufasa's younger brother Scar, played to the hilt with sneering wickedness by Peter Hargrave, who plots to kill both Mufasa and Simba to take over the throne and kingdom. When Mufasa dies in an accident staged by his malicious brother, Young Simba (Jaylen Lyndon Hunter) is made to feel responsible for his father's death and leaves. After his many entertaining adventures while away from home, Simba returns as a young adult (thoroughly captivating Darian Sanders) to overthrow Scar and take his rightful place as King, thanks to the urging of his life-long friend Nala, portrayed by Scarlett London Diviney as a child and Khalifa White as the powerful young female leader Nala becomes.
Outstanding and very entertaining supporting players include Nick LaMedica as the talkative bird Zazu, Martina Sykes, Forest VanDyke, and Robbie Swift as three hyenas who decide to follow Scar on his journey to gain power but eventually turn on him, Nick Cordileone and William John Austin as the lovable Timon and Pumbaa, their joy of performing the roles to perfection a highlight of the production, and Gugwana Dlamini as Rafiki, the spiritual soul of the Serengeti whose calling out to open the show and bring on the parade of animals was met with thunderous applause.
More than 100 million people around the world have experienced the awe-inspiring visual artistry, the unforgettable music, and the unique theatrical storytelling of this Broadway spectacular – one of the most breathtaking and beloved productions to ever grace the stage. Please do yourself a favor and rush to get tickets for the dynamic production now at the Hollywood Pantages. Appropriate for children ages 6 and up, be prepared to lose yourself in the amazing theatricality telling the story of good vs. evil played out against the struggle for political control of an empire.
The Lion King runs 2 hours and 30 minutes including intermission. Please plan to arrive early as the spectacular opening number is not to be missed and those not in their seats at the top of the show will only get to watch it on monitors in the lobby. All persons entering the theater, regardless of age, must have a ticket with masks strongly recommended. Tickets available at https://www.broadwayinhollywood.com/events/detail/disneysthelionking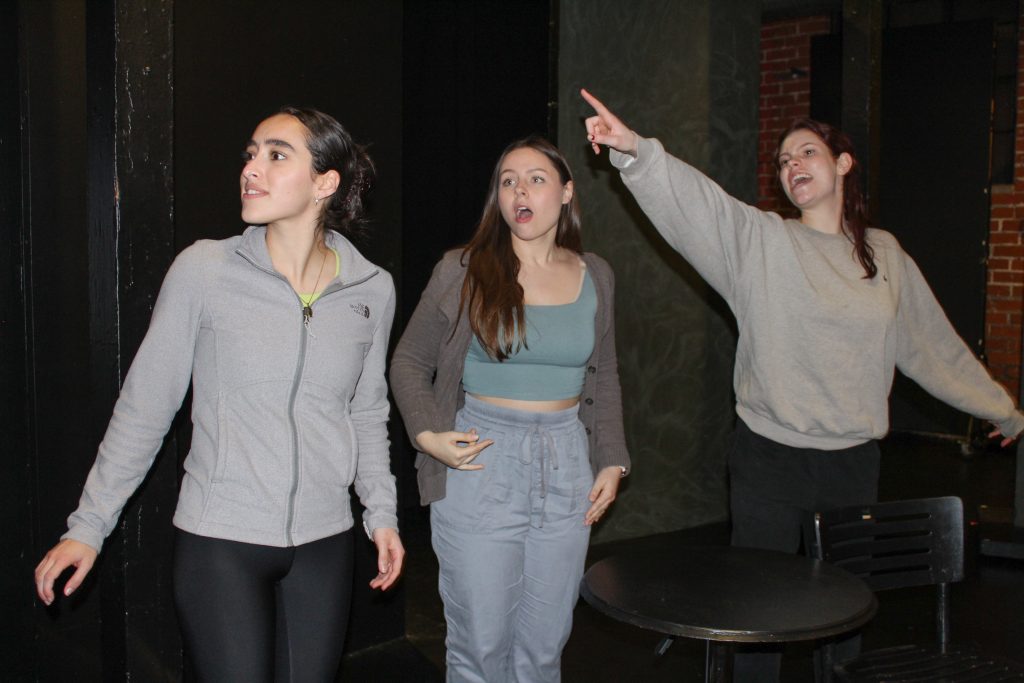 SOUTHERN GIRLS, set in a small town in Alabama, follows the lives of six women from childhood in 1952 through middle age in 1992. Three of the women are white, two are Black, and one is biracial. Their stories span the Jim Crow years, the Civil Rights Era, and what came after. Race impacts the trajectory of their lives to a significant degree, but they also confront class snobbery, sexism, rape, and the need to establish autonomy over their own bodies. There are friendships, romances, betrayals, and career choices which take some on different paths away from the South while others remain in their small Alabama town. Some will encounter defeat, while others will live their lives in hope.
The playwrights are Sheri Bailey and Dura Temple. Ms. Bailey is Black and Ms. Temple is white, which imbues the play and its characters with honest perspectives on race relations from segregation to integration and the roadblocks in between. Skillfully directed by Zaida Ife with enough truth to pull at your heartstrings from moment-to-moment, the cast features Jessica Sade Ward, Arianna Evangelia, Ash Saunders, Maria Jimena Gastelum, Katie Spokely and Swisyzinna. And ultimately, the power of their characters to deal with life as it comes to them through whatever obstacles they face always rings true, thanks to their incredible performances.
And if you lived through those same years, projections of moments that changed these girls lives will resonant in your soul as they did mine; from President Kennedy's, Martin Luther King's, and Robert Kennedy's assassinations to The Beatles appearance on the Ed Sullivan Show, from freedom marches to lunch counter sit-ins and guns pointed at students on college campuses during Vietnam War protests, from choosing to stay in your small town and marry or go out into the world to find your way, to finally accepting yourself as you are while working on creating the person you were always meant to be.
Southern Girls is produced by Harry Jones for All the Way West Productions with performances at the Hudson Backstage Theatre, 6539 Santa Monica Blvd., Hollywood 90038, through Sunday, Feb. 26. Show times: Friday and Saturday at 8 p.m., Sunday at 3 p.m. Tickets are $35, with Seniors, students with I.D., groups of ten or more, $25, available at www.onstage411.com/southerngirls
Suggested for audiences age 16 and up due to adult subject matter and language. Masks recommended.