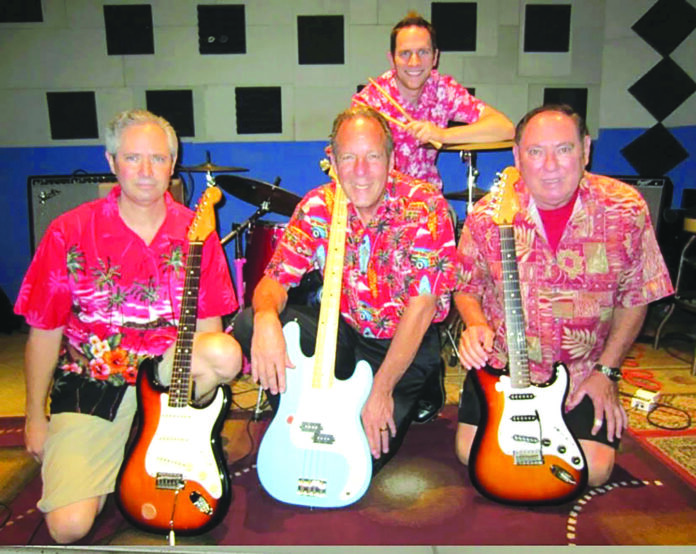 We recently chatted with AbSoul-Ute, who are performing at this year's Culver City Car show, and this week it's the turn of Red Surf Band. These guys are the other musical group appearing at the event, and they play a solid mix of classic surf rock by the likes of Dick Dale. We chatted with band member Gary Leffew about what we can expect.
When did the band form, and what was the mission? We formed back in 2014. I grew up listening and playing instrumental surf music with my dad (Lee) who is the other guitarist in the band. Love this stuff so figured we should rehearse and play a few shows.
Describe the sound/style… We play classic instrumental surf from the early '60s – Dick Dale, The Ventures, etc.
What is the band's career highlight so far? We have had some fun gigs over the years. We have played multiple Car Shows, National Night Out for LAPD, and at the Orange County Fair. Believe it or not we played a private party for a five year old who loves surf music.
Have you performed at the Culver City Car Show before? This will be our 5th I believe, Culver City Car Show. What can we expect from the set this year? [The setlist includes] "Walk Don't Run," "Runaway," "Hawaii 5-0," "Miserlou," and "Wipeout.