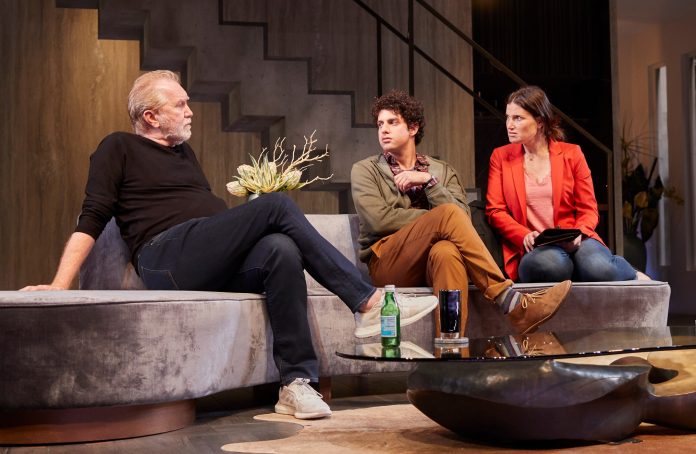 Idina Menzel rose to prominence when she originated the role of Maureen Johnson in the hit Broadway musical "Rent", with her performance earning her a Tony Award nomination in 1996 and then reprising the role in the musical's 2005 film adaptation. In 2003, Menzel originated the role of the green-skinned Elphaba in the hit Broadway musical "Wicked" for which she won the 2004 Tony Award for Best Actress in a Musical. She then returned to Broadway as Elizabeth Vaughan in the 2014 musical "If/Then, which earned her a third Tony Award nomination. Additionally, Menzel is known for playing Shelby Corcoran on the musical dramedy TV series Glee from 2010 to 2013 and Nancy Tremaine in the 2007 Disney live-action/animated film Enchanted, and also voices Queen Elsa in Walt Disney Animation Studios hit 2013 computer-generated musical film Frozen in which she sang the Oscar- and Grammy Award-winning song "Let it Go."
With those credentials leading her long list of fame, it's easy to understand why her current featured role in SKINTIGHT at the Geffen Playhouse generated such intense audience interest from the moment it was announced. And although the family drama contains only a few very short examples of her incredible vocal prowess, it is her all-encompassing acting skill which will draw you into the story of her character, Jodi Issac, a recent divorcee who is hanging on by a thread after her ex-husband gets engaged to a much younger woman, creating an emotional upheaval from which she may never recover.
In his new comedy beginning when Jodi (Mendel) retreats from Los Angeles to her dad Elliot's (Harry Groener) swanky Manhattan townhouse to celebrate his 70th birthday and seek much-needed comforts of home, playwright Joshua Harmon and director Daniel Aukin bring this neurotic family drama to the forefront as father and daughter contend with the age-old questions of how to age gracefully in a world obsessed with youth and where love fits into it all after Jodi is introduced to her aging father's new live-in boyfriend, 20-year old Trey (handsome, muscular Will Brittain whose minimal costumes certainly support why her father has fallen for the skintight young man who is now living life to the fullest as Elliot's "partner.")  To say Jodi is shocked and heartbroken is certainly an understatement, although she has accepted her father's sexual orientation and short-lived boyfriends for years. But this one is different.
When Jodi's 20-year old gay son Ben shows up (Eli Gelb, whose over-the-top more feminine movements create the best moments of laughter during the show), sparks fly in more than one direction, complicating this modern family drama into an intellectual as well as emotional examination of what it means to be loved, why youth is so appealing to those "of a certain age," why staying true to your partner no matter what is always a challenge, and how even though the pursuit for money may fuel the beginning of a relationship, it does not mean the resulting happiness created is not worth it in the long run.
Brilliant supporting character portrayals by Kimberly Jürgen as Elliot's housekeeper Orsolya and Jeff Skowron as Jeff, Elliot's "house boy" and former lover, enhance both the intellectual and comedic elements of the story.  Technical credits are top-notch in the creation of a basically monotone Scenic Design by Lauren Helpern which any of us would love to call home (just wait until you see how that center staircase contributes to the many moods of the tale), enhanced by Lighting Designer Pat Collins and Sound Designer Vincent Olivieri, with Chia Lee's costumes, or lack thereof, perfectly reflecting the age and status of each character.
"Skintight" performances continue through Sunday, October 6 (dark Mondays) in the Gil Cates Theater at Geffen Playhouse, 10886 Le Conte Avenue, Los Angeles. Tickets priced $30 – $155, available in person at the Geffen Playhouse box office, by phone at 310-208-5454 or online at www.geffenplayhouse.org.  Rush tickets for each day's performance are made available to the general public 30 minutes before showtime at the box office. $35 General/$15 Student with proper ID.