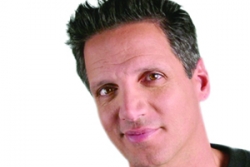 Dear Michael: My home has been on the market for 14 days. I have had 2 open houses and multiple showings but no offers. At which point should I expect an offer?
Answer: 14 days on the market is a short period of time to expect offers. We are entering a slower real estate time of the year. Generally, as we approach the holiday season, homes will tend to take longer to sell. The inventory of homes has also increased giving buyers more options to choose from. If your home is being marketed to your satisfaction and in a few weeks, if you still have no offers, then you may want to consider a price reduction. This all depends on how motivated and in a rush you are to sell. Selling a home is very emotional and stressful for a seller. You will have to be patient and let your Realtor perform his/her work. Your home will sell in due time!
Dear Michael: My mom passed away a few years ago and we now have her house on the market. It's never been updated but it's in fairly good condition. It's been on the market for 170 days at $775,000. My sister suggested we lower the price by $100,000. I can't even imagine taking a $100,000 drop in price. The Realtor we are using hasn't had any open houses or flyers made up. She said it's because no one does open houses on vacant homes. I just am not buying this whole thing. We haven't had a single offer on it. Thanks for any advice you can give us.
Answer: Having your mom's home on the market for 170 days is way too lengthily of a listing period. I suggest you have it withdrawn and re-list as a new listing…There can be numerous reasons as to why your mom's home is not selling but generally speaking the price is the key reason. If you feel that a $100,000 price drop is too much of a reduction, I recommend reducing the list price from $775,000 to $725,000. Hopefully activity will increase. If not, you can always reduce the price again. I don't buy the notion of "no open house on a vacant home". The fact that your home is vacant has nothing to do with holding anopen house. The purpose of open house is for buyers who cannot take time from their busy schedule to visit homes for sale on a Sunday afternoon. Insist that your Realtor hold open house at least two Sunday a month. Please read your "Listing Agreement". If you are not happy with your Realtor's work, hire someone else when the listing expires. Sometimes changing of the guard is all that is needed!
Dear Michael: I am interested in buying a home which the seller has stated will be sold "as is." Will my mortgage bank require a home inspection before approving a loan?
Answer: I recommend that you get a General Home Inspection. If there are any obvious major problems that affect value, the appraiser may note it in the appraisal report. However, his/her job is not to inspect the home, but just to determine value. Although the bank doesn't require a general home inspection, if your purchase contract mentions a pest report, the lender will require the completion report before you close escrow. A pest report lists more than pest infestations. It also mentions obvious structural defects, such as wood rot. This is classified into two groups – category 1 and 2. All items in category 1 must be repaired prior to closing. However, the lender does not stipulate who must pay for those repairs, your purchase contract does. A bank won't require you to get a home inspection in order to obtain a mortgage. But I can only stress the importance of it, as you need to know what you are buyingr.
Michael Kayem is a Realtor with Re/max estate properties serving Culver City and the Westside since 2001. You can contact Michael with your questions at (310) 390- 3337 or e-mail them to him at: homes@agentmichael.com