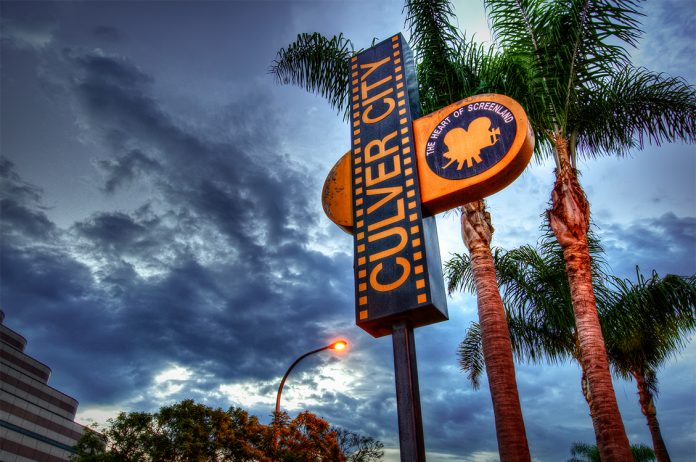 Olivia Gay
For many of us, the idea that child sex trafficking happens in your neighborhood may be difficult to believe. Yet the fact remains: this happens here, and it happens on a large scale.
California is one of the largest hubs for child sex trafficking, with cities like Los Angeles, San Francisco, and San Diego being some of the biggest players in the game. What's even more shocking is that children are being arrested for prostitution, even though they cannot consent, as well as the fact that there are laws in place that say that they should not be.
This issue is right in front of everyone's eyes yet no one "takes the time to see it," said Melody. C. Miller, a freelance cinematographer, and resident of Culver City, who made a documentary titled, "California's Forgotten Children" about this issue.
"I didn't have the money myself," said Miller, when describing her desire to support the causes she cared about, but the fact that, "at such a young age I could make something and it can give back," was important to her.
Originally from Oakland, California, Miller began making films when she was 15, later taking college classes at night in filmmaking. In high school, she began making documentaries for organizations she cared about, such as ones that worked to save the wolves, stop domestic violence, as well as put an end to child sex trafficking. The films went on to win some awards, helping the organizations spread awareness as well as further fund their missions through festival donations.
She became aware of the widespread scale of child sex trafficking after watching a documentary about it in India while she was in High School, later researching and watching documentaries about trafficking in other countries.
Wanting to do something about it, Miller began volunteering for an organization named Motivating, Inspiring, Supporting & Serving Sexually Exploited Youth (MISSSEY) in the Oakland area. Miller originally thought she'd be helping kids in other countries, "but found out that students at my (her) own high school were being trafficked".
To address this issue, she created a 10-minute short that highlighted this phenomenon for MISSSEY. After the short film's success, which resulted in donations to the non-profit, Miller wanted to do more. After graduating from UCLA School of Theater, Film, and Television, she wanted to take what she learned and make a feature-length film about the issue.
Miller took her camera and traveled all across California, interviewing survivors and, as well as organizations such as "Saving Innocence" and "Coalition to Abolish Slavery and Trafficking," both based out Los Angeles. Miller also talked to police officers and policymakers regarding this issue.
Wanting the film to be different than other documentaries about the phenomena, Miller used "poetic imagery" to recreate the survivors' stories. This included working with young child actors to tell the stories of the survivors, as well as incorporating animation and music to impact the audience.
"It looks real and human and raw when you hear the interview and see the survivors now," said Miller, when describing how poetic imagery acts in the film.
To bring the film together, Miller said, "I worked on the film for four and a half years and it was a long and beautifully thorned road." Working with a plethora of musicians, volunteers,
interns, animators, and more, making this film was no easy undertaking. Starting this film when she was 21, financially supporting the film proved difficult during the post-production. Originally fundraising through Kickstarter to get it off the ground, it was not until an "angel donor" came in and helped support the movie.
Listening to these stories repeatedly was mentally challenging as well, and Miller began to "experience vicarious trauma." After talking with one of the activists who she worked with during the film, Miller was advised to take a step back and take care of herself, whether that was through taking a bike ride or working on other projects.
Despite the challenges that came with this film, Miller believes that she is, "accomplishing those goals" she set when making this movie. By bringing attention to this widescale problem, Miller is confident that there is hope for change. This includes making better laws, educating the public, creating safe spaces for survivors to work with a trauma team, building safe homes, and specifically training law enforcement when it comes to addressing these children.
"We have reached thousands of people internationally raising awareness about the prevalence of child sex trafficking through festival and community screenings; mobilizing change within communities by partnering with local advocates and survivor leaders; and inspiring education reform that advocates for bringing an end to the exploitation of children," according to the official website for the documentary, www.californiasforgottenchildren.com/impact.html.
The film won Best Documentary at the Soho International Film Festival, the Best Feature Documentary at the Angeles Documentary Film Festival, the Orson Welles Award at the California Film Awards, among other awards and honors.
Building on its previous success, the film is set to be screened at Capitol Hill in Washington, D.C. Both Congress and the public is invited to see the film on Wednesday, June 26 at 4:30 pm to 7:30 pm in SD-106 in the Dirksen Senate Building.
Miller will be attending the screening in front of the Senate and hopes that "this screening saves lives." Miller's next project, set to premiere at the Asolo Film Festival in Italy, is titled, "Ruth Weiss, the beat goddess" and is about the famous poet who escaped the Nazis with her family in Vienna, going on to become an influential artist who represented the Beat Generation.
More information regarding Miller's film, "California's Forgotten Children" can be found at https://www.californiasforgottenchildren.com/.