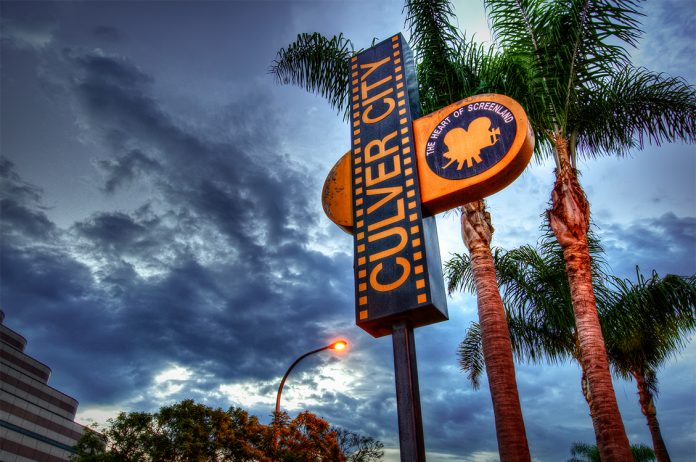 An abundance of opportunities will be at your disposal to learn about a wide variety of wellness-related areas – from gardening to finances to nutrition advice, all at the Helms Bakery District on Sunday, June 23 from noon to 5 p.m. at 8758 Venice Blvd, Los Angeles. Free classes, samples, and valuable advice will be offered, and handcrafted goods will be available for sale.
Unless otherwise indicated, the event participants below will be on site for the entirety of the expo.
For your listening pleasure, the musical sounds of 10 West, a Los Angeles based group of musicians will perform from 12:30 p.m. to 3:30 p.m.
A pop-up shop by The Samburu Project is proud to feature handmade items for sale to support communities in Samburu, Kenya by providing access to clean, safe drinking water. They have already drilled 100 wells since 2005.
A blood drive sponsored by UCLA plans to be on-site in honor of Culver City Fire Department Chief Mike Nagy, who passed away in September.
Green Team Composting will share the techniques they use to fight the effects of pollution and show the ease of composting which can be done indoors.
Culver City Parks, Recreation and Community Services (PRCS) will be in attendance to provide information about the various ways they provide personal growth and health-related opportunities to Culver City through swimming, park services, and other activities for all ages.
Sidewalk CPR classes are to be taught by the Culver City Fire Department throughout the day. They'll be ready to teach you a life-saving skill that one day may save someone.
Mentoring and internships for youth ages 15-22 years old will be among the opportunities offered by Greener Way Associates. Mentors are welcome to sign up for various volunteer positions, including administrative, food preparation, gardening to name a few.
The Doggie Rejuvenator will welcome the dog lovers out there with their blended cold-pressed fruit and vegetable concoctions, which they promise are not only healthy but tasty too!
The Seed Library has a mission to connect people through food by allowing members to check out seeds to grow in their garden and after the plants have grown, seeds from your harvest would be returned back to the library. Be sure to check out what they have to offer at the Wellness Expo.
The Culver City Garden Club will be in attendance to share advice about starting your own garden. They'll offer free starter plants for kids and beginning gardeners alike.
Enjoy a sample from Motor Avenue Farmers Market. They'll provide information about the produce they sell to residents of neighboring communities such as Palms, Cheviot Hills, and Beverlywood.
Learn healthy lifestyle tips from the Kaiser Permanente booth and pick up some free goodies they'll have.
Culver City's Walk 'n Rollers will have a station just for kids to create craft items to decorate their bicycles and helmets.
Soul Play Yoga studio is looking forward to meeting you to discuss their non-heated yoga classes for beginners, pre and postnatal women and seniors. Other aspects of their wellness services will be shared as well. They'll also have a demonstration class in the Rug Warehouse between 2:00 p.m. and 3:00 p.m. Bring your yoga mat to participate.
The Achievable Foundation will have an information booth to explain its vast resources including referrals for individuals with developmental disabilities such as autism and Down syndrome. This local nonprofit also provides health care services.
Enter a raffle by Scandinavian Designs to win a Stressless Chair. A few of the features of the recliner is that it is made of top-grain leather, has a padded headrest and a wood frame. An ottoman would be included, and both are made in Norway.
The Cub Scouts will be there to sell raffle tickets to benefit The Exchange Club. They plan to spread the word about their message of kindness by offering rocks to paint positive messages and then leave throughout Culver City.
POP! By ROSIES will donate 10% of the ointments and beauty balms they sell to ROSIES Foundation. They aim to create opportunities to employ individuals with diverse abilities.
The Global Trunk (TGT) plans to have a popup inside the Rejuvenation showroom. The president of the Culver City Arts District, gallery and business owner, Josetta Sbeglia, will have one-of-a-kind products for sale such as repurposed pillows which have been embroidered and are handwoven. A portion of the proceeds will be donated back to communities in need in Guatemala and Mexico.
HD Buttercup will graciously open their showroom to host the YMCA for information and classes. Both Yoga and Zumba classes will be held from 12:30 p.m. to 3:30 p.m.
The cannabis shop, Sweet Flower, will share product knowledge, tips, and advice on cannabis-based products. They will be hosted by Arcana Books located on the Helms property where rare art and design and photography books are sold.
From 12:45 to 2:00 p.m., join Walk with a Doc led by Culver City Council Member Thomas Small and special guests from the Culver City Arts District. They will have a one-hour walking tour beginning at Helms Bakery. They recommend that you bring water and wearing comfortable shoes.
From 2 to 4 p.m. stop by Room and Board Home Furnishings to learn about KonMari, the Netflix inspired movement Marie Kondo has become known for. Tricia Fidler, a certified KonMari consultant will walk you through how to achieve joy at home with organizational tips. There will be gift card giveaways as well.
A free film screening by Patagonia Films of Artifishal will be shown from 4:30 to 5:45 p.m. in the Helms Design Center which explores the ecological, financial and cultural cost of fish hatcheries and their impact on rivers and the environment.
From 3:30 to 4:00 p.m. the Climate Reality Project will be discussed by Jeff Drongowski, co-chair of the Los Angeles Chapter of the Climate Reality Project. He is also an activist and advocate for a sustainable and equitable future.
Musician, Drew Stiles will perform acoustic sounds inside the Design Center from noon to 3:30 p.m.
Heartfulness Meditation led by Prasad Singamsetty plans to share his meditation techniques from 12:30 – 1:30 and then again from 2:30 p.m. – 3:30 p.m. in Studio B.
A special presentation from 12:30 p.m. – 1:00 p.m. by transmedia artist and poet Shannon Theus hopes to inspire a discussion on the importance of having a healthy imagination.
Financial wellness advocate, Jackie Lam's workshop from 1:15 to 1:45 p.m. is geared towards the creative community to build their financial health.
From 2:00 p.m. to 2:30 p.m., long term care advisor, Cedric Joins wants to help you to understand the importance of how and when to begin planning for your future age-related health needs.
Holistic Nutritionist certified yogi and author of the detox recipe book "Simply Rawnchy", Brooke Fleming will explain the negative effects of sugar on gut health from 2:45 to 3:15 p.m.
Lastly, chef Paola of Pasta Sisters Restaurant will teach a class about how to make gnocchi from a recipe handed down from her grandmother. Registration for the class can be found on eventbrite.com and the cost is $80. Pasta Sisters is located on the Helms Bakery complex.
Onsite parking is free, and the complete program of events can be found at the Leadership Info Booth on Helms Avenue or by visiting helmsbakeydistrict.com