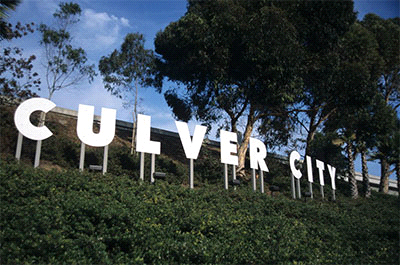 In keeping with their summer tradition, the Culver City Public Theatre unveiled its latest theatrical performance with "Rosalynde and the Falcon" by David Hansen.
In "Rosalynde and the Falcon," Rosalynde's evil uncle, the King, forces her to run away from a throne that should be hers, and she meets a wily, wacky trio of thieves in the forest, who offer to help her. Her best friend, the Prince, accidentally gives her hiding place away, and she must go into clever disguise, with an unexpected outcome. Combining the best elements of Robin Hood, Snow White, and Shakespeare this tale tells the story of bumbling banditry, mixed-up secret identities, and unexpected friendship.
The play began July 13 and will run at Dr. Paul Carlson Memorial Park from 12 p.m. to 1 p.m. every Saturday and Sunday until Aug. 4.
Attendees are invited to bring blankets, lawn chairs, and picnic lunches. Seating is available on a first-come, first-served basis. A small concession stand offering beverages and light snacks will be on site.
Since its founding in 1998, the Culver City Public Theatre has been committed to enriching the Culver City community through the production of plays.
The Public Theatre has six goals that it attempts to accomplish every year: present affordable and accessible plays in the Culver City area for all audiences; workshop new plays; present holiday fundraisers and other theatre-based experiences for the community; educate the public about the history and craft of theatre; encourage inventive and original ways of telling a story, and unite communities of diverse people and break down barriers through theatre.
Dr. Paul Carlson Memorial Park is located at 10400 Braddock Drive at the corner of Motor Avenue and Braddock Drive in Culver City. Parking is available on the park side of the street.
Culver City Public Theatre is a membership-driven company. Members come from a variety of backgrounds with specialties that include a wide breadth of experience in performance, design, technical operations, marketing, stage direction, and stage management. Culver City Public Theatre's performances are made possible in part by the generous contributions of its patrons and local businesses and organizations.
Anyone interested in becoming part of the Culver City Public Theatre can apply to become a volunteer or attend an open call audition which is normally held every May for the summer season.
Experienced actors, directors, writers, stage managers, scenic designers, costumers, and technical are welcome to submit a resume for consideration.
For more information, email the Culver City Public Theatre at ccptheatre@hotmail.com.