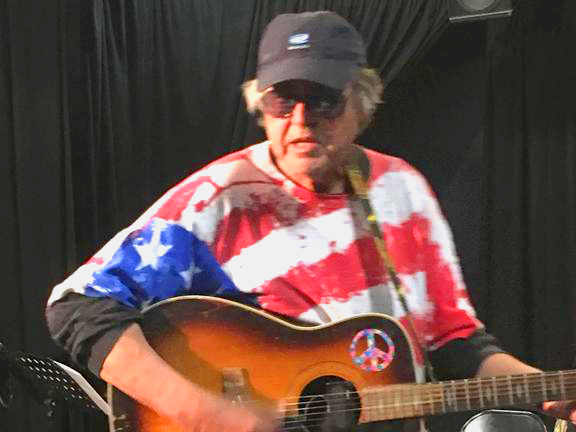 By Dan Wunsch
The encore of "Romancing Peace" will be in Culver City on Sunday, March 3, at 4 p.m. at Fanatic Salon Theater, 3815 Sawtelle Blvd. The event also includes a pre-play reception, a new $50 contest for best hippie outfit, and live music performances.
The comedic play is presented in a podcast-style, follows the story of a romance between Daniel, a pro-military singer/songwriter, and Sara, a peace activist. A humorous dialogue reveals their different views on sex, politics, and war.
The play ends on a serious note with the message, "For the first time in history, world peace is not a dream, but the only solution to preserving our American way of life."
Author Dan Wunsch in writing the play was inspired by Bob Dylan, Dwight D. Eisenhower, and Orson Wells.
Wunsch is an accomplished singer/songwriter from Nashville. His original songs have been recorded by several country singers, including Grammy, ACM and CMA award winner David Frizzell. Under the stage name 'Daniel,' he also performs several original compositions.
Another singer/songwriter performing is Gary Gibson, whose stage name is BIG SON. Gibson has several albums to his credit and has toured successfully up and down the southern California coast.
"Romancing Peace" is Wunsch's first theatrical play, but he is no stranger to success as a writer over multiple platforms.
As a journalist with Nashville Music Guide, he has interviewed country stars like Garth Brooks, Miranda Lambert, Little Big Town to mention a few, and covered such major music events as CRS week, CMA Awards, and CMA's Fan Fair.
Tickets for the play are $5 at door and includes pre-play reception. Free Parking is available on side streets or at the theater
For more information Dan Wunsch at danwunschwriter@yahoo.com, or at (310) 913-6768.