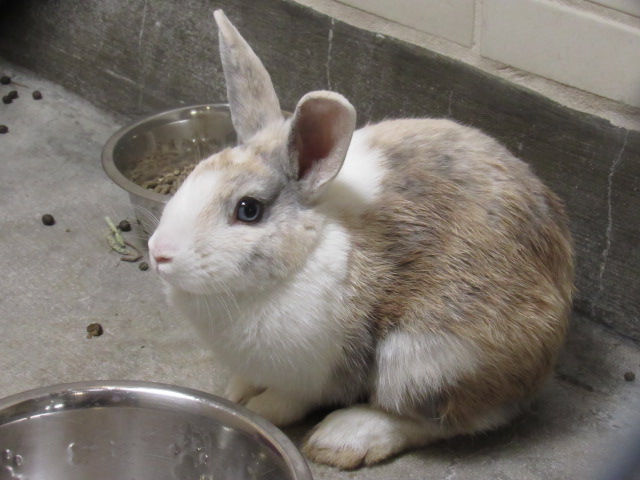 Parsley
20-00850
1 Year Old
Tri-Color
Female
Available at the spcaLA Pet Adoption Center NEW LOCATION!
5026 W. Jefferson Blvd.
Los Angeles, CA 90016
323-730-5302
Hello, I'm a tri-color rabbit named Parsley and I have pretty blue eyes. I'm looking for my forever home and would love to meet you. I love to eat my veggies.  I would enjoy chilling and getting pets from my Friend for Life. Could that be you?
https://spcala.com/adoptable/pet/?ss=20-00850