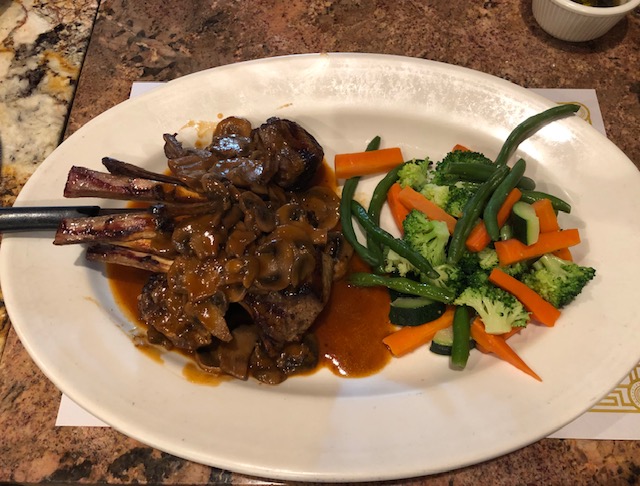 Culver City's food scene has seemingly never-ending choices to fit both your taste and your mood – from simple to sophisticated and everything in between. Whether you prefer kelp noodles served in a trendy cafe, a poke bowl at a countered eatery, tacos from a popular food truck or a chef inspired meal from a Michelin starred restaurant – it's all here.
This time, I chose Novecento Pasta and Grill, a cozy middle-of-the-road Italian restaurant downtown with the rustic decor of Mediterranean stone exposed walls, terra cotta flooring, and traditional charm.
When entertaining a group of friends, unexpected visits from family, or a romantic night out, you really can't go wrong with Italian fare and the friendly, relaxed atmosphere that you'll typically find.
My Italian heritage causes me to have slightly higher expectations – probably much more so than your average diner craving a plate of pasta.
Seeing the pasta options on the menu flooded my memory of making and enjoying family recipes of homemade ravioli and linguine passed down from generation to generation. The antipasto plates listed were not unlike my Italian aunt's thoughtfully constructed plates of imported cheeses and dried and cured meats such as prosciutto, soppressata, provolone, and mozzarella cheeses and marinated olives and artichokes. The tempting variations of both pasta and antipasto dishes offered at Novecento were quite impressive.
However, I was in search of a lighter option on this visit, and the polenta on the menu caught my eye. Polenta is essentially crushed corn kernels which are then cooked for close to an hour until soft. The long cooking process may deter some restaurants from serving it as it requires constant stirring.
What's an Italian meal without a glass of wine? My meal began with a smooth glass of Negroamaro imported from Puglia. This southern region is known as Italy's heel where 40% of the country's olive oil is produced, according to a May 18 article from Business Insider.
The organic green salad I had before our main course had an unlikely combination of lightly grilled red pepper slices, fresh cut green beans, and finely sliced onion. I can't say I've ever seen this combination of ingredients together in a salad. However, with the home-made balsamic vinaigrette on top, it was surprisingly delicious. Having fresh ingredients and the right dressing seemed to make all the difference.
The grilled polenta I ordered was accompanied by mild Italian sausage, grilled mushrooms, and tomato. I requested extra mushrooms and the server was happy to oblige. The dish was satisfying but a bit heavy for my taste due to the generous use of the extra virgin olive oil, but others may love that robust flavor added to the meal.
I couldn't pass up the braised lamb chops with sautéed mushrooms in what seemed to be a reduced white wine sauce. It was accompanied by colorful steamed vegetables. The lightly buttered broccoli florets, haricots verts, and zucchini could've used seasoning, but they were cooked perfectly and looked pretty on the plate. Overall, I was happy with the meal. The warm ambiance and moderately priced food also helped make the entire visit a gratifying Italian dining experience.