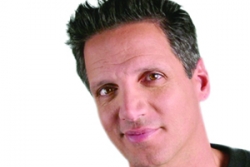 Dear Michael: I'm looking for a house to rent and found one on craigslist. The owners are trying to convince me this is not a scam. They are not in the US. How can I make sure that this is not fraud?
Answer: This is a common scam found on craigslist. com. If a landlord you have not met wants you to Western Union money for a house you haven't seen…. it pretty much sounds like a scam! One of my lease listings appeared on craigslist and the scam artist who was located in the United Kingdom was asking the prospective tenant to send the deposit and in exchange he would send the keys. The proper authorities were finally involved but not before a few unfortunate victims were duped. If it's "too good to be true" it is because it is too good to be true! Beware of scams on craigslist, they are quite common!
Dear Michael: I have been renting a house for the last year without a Lease Agreement. I have asked my landlord to fix items that are malfunctioning and he refuses to do so. Do I have any legal rights?
Answer: If you are without a written lease agreement, then what you have is a "month-to-month tenancy". This does not mean you have no rights. The law requires that all rented dwellings, with or without a lease, have a warranty of habitability. This means that if the apartment is unlivable due to an issue like security flaws, a severe infestation, or malfunctioning critical items (like your toilet, water heater, refrigerator, etc.), then you as a tenant have the right to demand that the landlord fix it. If the landlord fails to do so, you can move out without penalty and seek damages. This is referred to as "constructive eviction". Note that if you get sued over it, you will have to prove the constructive eviction to the judge's satisfaction. Make sure you take pictures and log in your data in order to defend yourself. Showing up in court and saying it was "just gross" won't cut it, so be prepared and do your homework. Please consult a real estate attorney for further evaluation.
Dear Michael: I am contemplating doing a short sale but I am fearful. I have perfect credit and have never been late on any of my bills. How will a short sale affect my credit?
Answer: A short sale will in fact affect your credit. There are no ways around it. As soon as you start missing your mortgage payments (which you will need to do in order to qualify for a short sale approval) your credit will be damaged. Every individual credit score gets affected differently. If you are 30 days late on your mortgage payment you can expect to drop your credit score by 40 to 110 points. If 90 days late, 70 to 135 points. 90 days late, 70 to 135 points. Foreclosure, 160 points and above. If you are upside down on your mortgage, owe more than the value of your home and cannot afford your mortgage payments, then there are few alternatives to a short sale. Unless you can come up with the monetary amount to make up the difference. I sympathize with you as I am also one who always pays his bills on time. I suggest you talk things through with your family. Once your decision is made there is no turning back. There are consequences to a short sale. Nothing comes for free! This is your decision to make and to decide if the consequence of a lower credit score outweighs the burden of owning a home that is upside down and you can no longer afford. The decision can only be yours.
Michael Kayem is a Realtor with Re/max estate properties serving Culver City and the Westside since 2001. You can contact Michael with your questions at (310) 390- 3337 or e-mail them to him at: homes@agentmichael.com