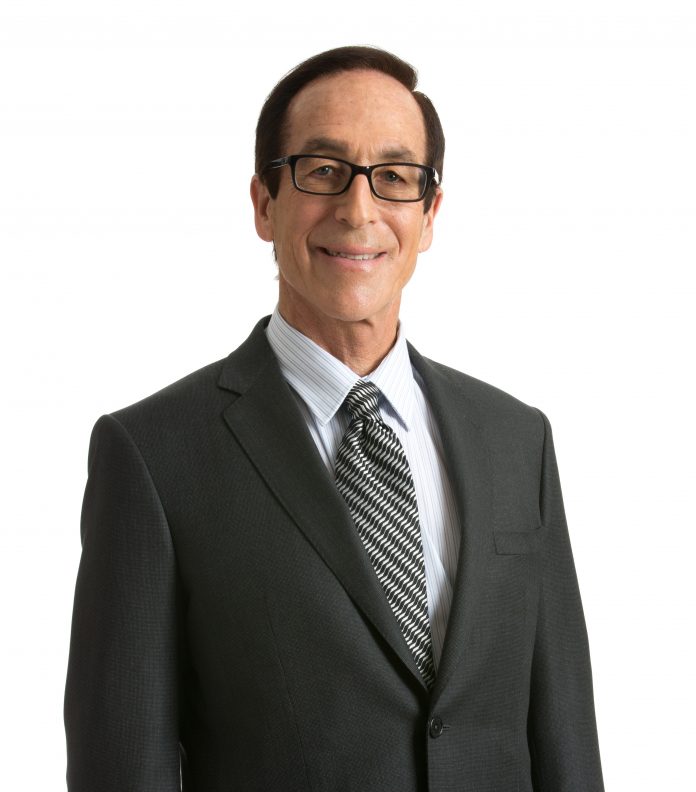 Ron Wynn
Before you quickly mimic the above statement, keep an open mind to the more you are willing to pay, the more likely you can get a great, well-built new home. As the expression goes, "You get what you pay for", and nothing is cheap these days.
Let's first explore building a home for yourself. Here you have a lot to consider. First, you'll need to find the building site and negotiate for an acceptance. Next, you'll need an architect, a builder, a civil engineer, a structural engineer, an interior designer, and a landscape architect and builder.
The alternative is to purchase a home from a developer either in the early stages which might allow you to make changes and upgrades or to purchase a completed home with all the whistles  and bells, showing like a model home with nothing left to the imagination other than the thought of moving in and indulging in the amenities of pure luxury.
Before thinking that you've found the dream come true, understand that depending on the price of the home, the developer had to keep to a financial budget and that in so doing had to make many decisions that may have involved as the public might call it, "Cutting corners." Although claiming that the builder cuts corners might imply ignorance or, an intentional attempt to deceive a buyer, the case usually more likely is that the developer was making his or her best possible decision to keep within a budget allowing the house to be offered at a price most attractive for the neighborhood.
Let's start with the more obvious places that builders can trim back on costs, thus keeping the resale at a realistic price for the neighborhood. 1. Windows and Doors. There are many choices which include wood, casement, aluminum, metal, and vinyl. Solid wood windows and steel casement windows are the most expensive. Some manufacturers tend to be the rolls Royce for that industry with lifetime warranties, double panel glass, and best quality hardware. Bifold glass doors or disappearing wall to wall, pocket glass doors are very expensive and also require extra steel and engineering. Solid wood interior doors, of course, are more expensive than hollow core doors. Top of the line windows and doors for a typical 2400 square foot home can drive the cost up as much as $100,000 or even more if there are multiple glass pocket doors with large span openings.
Another obvious place where costs can mount is cabinetry and finish carpentry. Kitchen and bathroom cabinetry can be of many types including prefabricated or custom, either solid wood, wood veneer, laminate, pressboard and paint grade, imported lacquer finished laminates and polymers. Additional cabinetry in a theater, family room, or study area can drive costs up. Fireplace mantles can be of many types and styles as well with lots of detail or very basic. Crown molding and floor to ceiling wainscoting or shiplap exterior finishes are all money pits that add custom charm and cost not only for the material but also significantly for labor, which can be very time intensive depending on the detail in the design. The costs can easily drive prices another $200,000 or more, depending on how many extra days of labor are added to the basic costs.
Now let's look at slabs, stone, tile, ceramic, etc. Countertops, bathroom and shower walls, fireplace slabs, ceramic limestone, and marble floors are all expensive. There are synthetics which are manufactured including sandstone, Caesarstone, Silestone and there is Italian marble, granite, quartz, and other choices that are authentic. Each choice range of price from plain and simple to exotic and limited. Labor costs depend on the intricacy of the design and the challenges of installation. Cost also depends on how many surfaces are being done and the number of fireplaces. Is there a fancy master bath wall with a full wall of hand-applied, cut stone, or is the bathroom wall just painted drywall? For a 3500 square foot home, stone costs can add another $150,000 if you take it all the way to custom Italian slabs everywhere. Now let's consider plumbing fixtures such as bathtubs, sinks, and toilets, and then there are faucets, valves, and fixtures. These can add another $75,000 for the really nice, high-end stuff.
Floors can be solid oak or manufactured wood or veneer. They can be real wood or a pre-furnished material that cannot be sanded or refinished. The cost difference can be $100,000 depending on how much floor space is being covered. A place builders might cut cost is to carpet upstairs instead of putting wood floors. Hardware and lighting fixtures are also places to cut costs. The difference from generic off the rack fixtures and others that are higher quality might be $40,000 give or take.
The not so obvious places where builders cut corners can also be the places that can cost the future homeowner grief, aggravation and lots of money, especially if the builder has in some way skirted the responsibility of a builder's warranty. The first area to discuss is drainage. Diverting water from the foundation is relatively simple with the proper installation of a French drain system when necessary and sometimes for additional support, especially in cases of a subterranean garage, a basement or a wine cellar or equipment pit, the installation of an automotive sump pump. Of course, a good gutter and downspout system is also instrumental for diverting water from the roof.
The next area to be observant to is weatherproofing/waterproofing. This is absolutely not at all the place to be skimpy. Obviously, the biggest concerns for waterproofing are basements and subterranean garages, but that is definitely no place to stop. Every window open and every door opening must be adequately weatherproofed and 100% airtight to be sure water does not later find its way between the window and drywall or the window and exterior plaster. Any applications between the plaster and the exterior finish such as wood trim, stone, and marble need to be weatherproof, not to mention a layer of weatherproofing between the roof joists and plywood and the finish roofing materials, whether synthetic, composition tiles or ceramic/concrete.
Water heaters, HVAC systems, rough electrical and rough plumbing are all difficult to see after wall and ceilings are all closed up. That said, they are quality and cost differences between Romex wiring and wires enclosed in metal cable conduit. Copper plumbing is far more expensive and will outlast far more expensive plastic pipes which are certainly adequate. Was the entire sewer line brand new from the street to the house or was a sleeve installed into an old sewer line providing an adequate appearance of "all good." A new sewer line is certainly what you would prefer. Looking at an HVAC system, there are many choices. The more zones you have, the more expensive, but the easier it is to control the coverage to receive an even flow of heat or air. Have you ever been to a home that was cool in some places but the airflow was not even nor was the intensity of the outflow?
Fireplace mechanisms come in all different qualities. Another area easy to overlook is ventilation. Ventilation in the sub-area and crawl space is critical to avoid dampness, moisture, and potentially mold. Attic spaces should also be adequately vented for heat control and air quality. City codes require ventilation but sometimes additional vents can be added to control stagnant air and unnecessary extra heat. Hardware, hinges, window locks and door locks are not that expensive, but they can drive up costs and are often compromised in quality to keep costs on the affordable side as is home technology security, heater equipment, and sound systems.
Even a paint job can be a builder's secret which is difficult to detect, but be rest assured there are cost differences between a custom multi-coat paint job and a quick one color, one-coat spray job with overspray. How about the difference between solid wood door and hallow doors? Once they are hung and up would you even notice the difference? The cost difference can be significant depending on how many doors there are.
Hopefully, it is now clear that most often it is not a builder's intent to deceive, but more the necessity to work within a given budget. Costs can easily mount and if the project is intended to generate a planned return on investment, a developer needs to know where and how to maneuver.