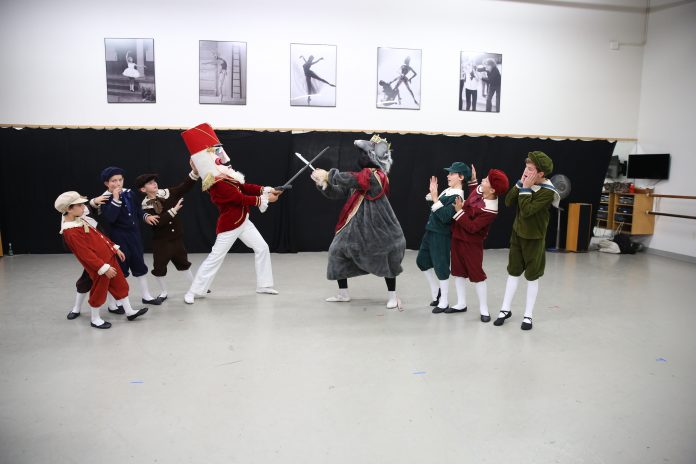 Westside Ballet's 2018 Nutcracker season has eight productions scheduled from Nov. 24-Dec. 2 at 'The Broad Stage' in Santa Monica, 1310 11th St., Santa Monica.
From left, are James Corman, Ian Quist, Rufus Ballatore  Marius Chiang-Popa (Nutcracker) and Stefan Goy (King Mouse), Jesse Peterson, Dylan Weinstein, and Holland Goss.
Tickets are $45 and may be purchased online at https://westsideballet.com.