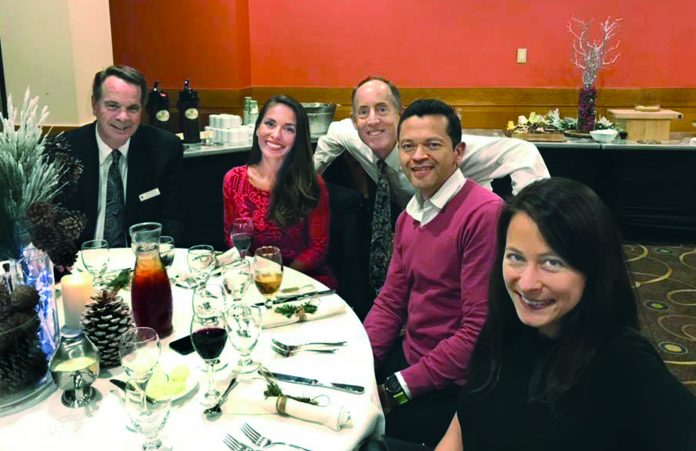 It's 2019 and one of Culver City's first ventures into the bright, new year takes place across the globe. Two athletes have been invited to take part in the 26th annual Shenshu Marathon Feb. 17 in Osaka, Japan.
"Ricardo Galiano and Erin Okawa have been chosen to represent Culver City as guests of our Sister City, Kaisuka City in Japan," Nancy Joujon-Roche of the CCSCC, said.
Both runners will fly to Kaizuka in mid-February to compete in the annual Japan road race. Last year, Jessica Dorsey of Culver City won the 25th annual Sheshu Marathon.
On the flipside, Galiano and Okawa will host two Japanese runners from Kaizuka for the March 2019 Los Angeles Marathon, Joujon-Roche said.
The Culver City–Kaizuka Marathon Exchange has been coordinating this running partnership for more than 25 years, with past participants being Culver City mayors, employees and residents, Joujon-Roche added.
Galiano, 42, is a father of two boys and is an IT director for The Coffee Bean and Tea Leaf Company in Los Angeles.  He has completed four marathons, and last month ran a personal best of 3 hours and 25 minutes at CIM in Sacramento.
"It is a privilege and an honor to be part of this fantastic running and cultural exchange," Galiano said. "I'm humbled and grateful by the opportunity that has been bestowed upon me by our beautiful cities."
His female counterpart, Okawa, is a pediatric endocrinologist at UCLA and this will be her second marathon.
Okawa was born in Japan but raised just outside of Philadelphia. She said she is looking forward to visiting her grandmother and other friends who currently live in Japan after she stays in Kaizuka.
"I am very grateful to the Culver City Sister City Committee for this once-in-a-lifetime opportunity and am excited to be a participant in such a wonderful event," Okawa told CCSCC officials. "It goes without saying that I will run this race to the best of my ability and hope to make the city proud."
Marathoners, road racers and long-distance competitors are invited to participate in this Sister City marathon exchange. Those interested can contact Culver City Sister City Committee at ccscc.inc@gmail.com.