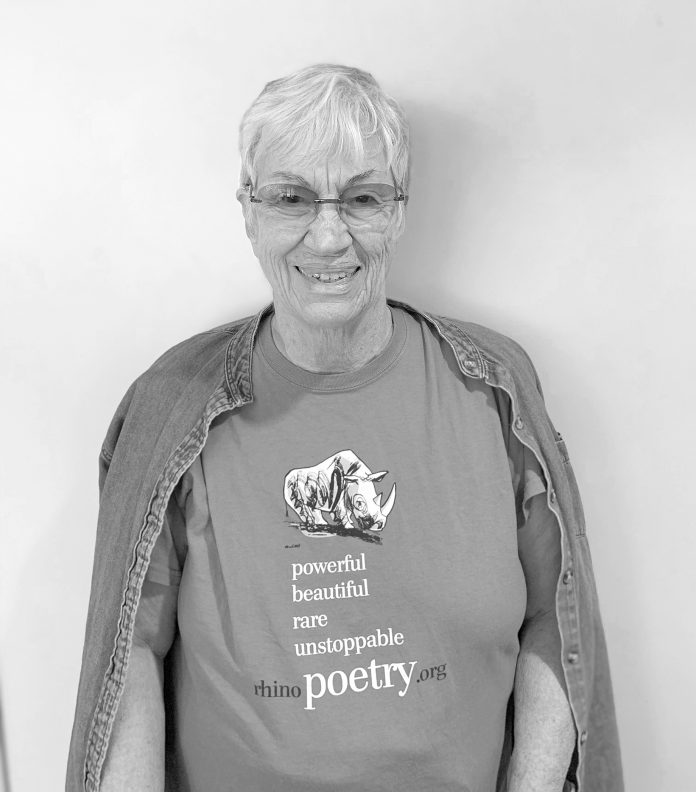 Dr. Janet Cameron Hoult teaches poetry at CC Senior Center
If you are a senior citizen who is open to developing new skills or sharpening old ones, all in the name of fun – you are in good company. Culver City's Senior Center offers numerous weekly classes, such as dance, yoga, knitting and language courses taught throughout the week for a nominal fee.
Some may want to try their hand at expressing themselves through an art form that sources say predates the written text – poetry. This class is offered at the center Wednesdays, from 3 to 4 p.m., and is taught by Dr. Janet Cameron Hoult, professor emerita at California State University, Los Angeles.
Armando Abrego, the Social Services facility manager, said the Senior Center is all about "providing the right environment."
"The staff makes it a point to greet everyone who enters and tries to get to know everyone there," Abrego said.
Poetry is an example of a craft meant to be shared.
Eager students glean artful techniques to improve or master their craft under Dr. Hoult's creative eye. She said she wants to "give back to the city and enhance the visibility of poetry."
Hoult's class gives seniors a voice in sharing ideas, opinions, and observations.
Culver City Council has even heard some of the poems written and read by Senior Center members. One poem about Culver City entitled, "A Little Kindness," was written by Mo de Koff and shared at a council meeting.
Hoult has been Culver City's Honorary Artist Laureate for Poetry since 2015. She also organized Culver City's Centennial Poetry Contest in 2017 and is a published author of several poetry books. The royalties from the sale of her books are generously donated to various charitable organizations, including the Culver City Historical Society, the Bone Yard Dog Park, and the Griffith Observatory.
Abrego said he appreciates Hoult, who has been teaching the class for approximately two-and-a-half years because she "greets whomever she meets with a smile and gives each person the same energy and respect as everyone else."
"She makes participants feel alive and encourages those who may not have had the confidence to pursue poetry in the past, to participate and share the spoken word, Abrego said. Her class helps the seniors tap into positive energy."
The Senior Center is located at 4095 Overland Ave., Culver City. For more information, call 310-253-6700.
April Fish
By Janet Hoult 3/26/2013
Back in the 1500s in France when Charles was king
New Year's was celebrated at the start of Spring
Charles decreed that the calendar, which had been the Julian
Should become Gregorian and he really wasn't foolin'
But there were those in Europe who continued to celebrate
On the 1st of April – which was no longer the right date.
So they were teased by others and were called "April Fools"
Because they were not playing by the newly established rules
In France, the fools were called "Poissons d'Avril" for a reason
They could be easily "caught" like the young fish of the season
It is also the Lenten period when people eat fish and fast
And in the signs of the winter zodiac, Pisces is the last
So in France on April 1st, if a joke's been played on you
Here is my suggestion as to just what you should do.
If someone says "Poisson d'Avril" then runs like a March hare
Check your back to see if you've been given a fish to wear..!
In the 1960s I taught in France and experienced having been taken in by an April Fool's prank – I took the bait – I "bit" and since I had "mordu" I found a "fish" stuck on my back…!  Heureusement, plus souvent on m'a donne des poissons au chocolat …!