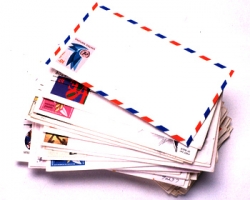 Dear Editor,
I was quite distressed to read your editorial on Memorial Day as a time to celebrate. While I understand the point you were trying to make about the shifting seasons and the association of the warmer months with enjoyment and celebration of our country and our freedom, you completely missed the mark with this one – not even mentioning the day's history and importance.
I recently asked a group of teenage students what they knew about Memorial Day and why it is honored as a national holiday. Two of the three said, "I don't know – we don't have to go to school." Only one of the three knew it was established to honor those who have died in service to our country.
As a newspaper editor, Mr. Bridges, you were given a unique opportunity to educate possibly as many as two-thirds of your readers about the significance of this holiday. And despite the fact that our days are now 79-degrees and sunny, the losses felt by hundreds of thousands of people over the loss of their ancestors and loved ones does require the "sober reflection and contemplation" you attribute to the "seriousness" of "ethereal matters" at least one day per year.
While my U.S. Marine son's life was not lost in Iraq, I still hold Memorial Day in reverence and honor for those who made the ultimate sacrifice. I hope your readers will remember that many backyard barbecues across our country will be honoring their memory, not celebrating the holiday discounts on beer and white shoes.
Thank you.
Jane Leonard,
Culver City